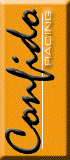 Click ads
to see more
Thursday 28th October 2010
World Champs on TV (UK) - Eurosport will be showing as follows (all times GMT, I gather): Tues 2nd Nov 23:00-00:15 live day 4 racing; Weds 3rd Nov 10:00-11:15 day 4 round-up; Weds 3rd Nov also 21:30-00:30 live day 5 racing; Thurs 4th Nov 10:00-13:00 and 15:00-18:00 day 5 round-up; Fri 5th Nov 07:30-09:00 which I think must be day 6; Fri 5th Nov 16:00-17:10 also day 6; Sat 6th Nov 10:00-12:00 day 7 round-up; Sun 7th Nov 11:00-13:00 day 8 round-up. They're also showing more from 08:45-10:15 and 13:15-14:15 on Monday 8th Nov, and 07:35-09:00 on Wednesday 10th Nov. The BBC is showing some live racing on the red button, and FISA will be running their usual online streaming coverage on the WorldRowing website.
Eurosport is also showing a highlights of the European championships in Portugal, at 10:00 on Tues 2nd Nov, and at 09:00 on Weds 3rd Nov.
The details for Evesham Main Head (UK) are online. 4000m upstream, entries close Thursday 18th November.
NERN (UK) is warning Tyneside rowers that the Port of Tyne authority is coming down hard on speeding launches.

Monday 25th October 2010 Absolutely tragic news (UK).

This is a dreadful reason to kick-start the Rowing Service again, but there is terrible news this morning. Andy Holmes, double Olympic champion (GBR M4+ 1984 and M2- 1988), died last night in intensive care, after being ill for a week with what's thought to have been leptospirosis, aka Weil's disease. This is a waterborne infection transmitted via the urine of many animals (included mice, rats, voles, otters, and it can be caught by dogs). Athletes on lakes and rivers a lot should take all precautions they can to stop water getting into their mouths or wounds. Weil's disease is not always fatal, but though Andy was apparently responding, his liver and kidneys had been affected. He had been coaching at Langley Academy (Dorney) and Furnivall Sculling Club (Tideway). Though there is no definite confirmation of the illness yet, or how he caught it, rowers and coxes should take it as a warning to be very careful, whatever stretch of river they are on, in whichever country. It's too early yet for more details or whether there will be a memorial service.
Telegraph piece (RQ, UK).
Rowers rescued from Tyne Green weir in Hexham (Journal Live, UK).
Results from the Head of the Charles (Boston, USA). The championship singles were won by Michael Sivigny (Marcel Hacker second) and Gevvie Stone. The championship eights were won by Washington (men) and Princeton (women). Lots of absentees of course, with the worlds about to start.
The 2010 world championships on Lake Karapiro in New Zealand are only a few days away - see www.wrch2010.com for the official event site, and the World Rowing website for FISA details. Entries are online in summaries page, as is the timetable (PDF format for most files).
Anyone in Britain who needs to transport their scull(s) to the Turin Silver Skiff please contact Christy Job on 07775504248 christy_amelia_job@yahoo.co.uk.

Saturday 23rd October 2010

The NE team trials for the junior inter-regional regatta (UK) will take place at Cambois RC on Sunday 6th March 2011. The JIRR is at the National Watersports Centre, Holme Pierrepont (Nottingham, UK) on Saturday 9th April 2011.
More updates to fill in the gaps, later.

Friday 22nd October 2010

Mystic Worlds is open - play Mystic Worlds to guess who will win the 2010 championship titles. You can change your selections up until an hour before racing starts on Thursday 4th November.

Wednesday 29th September 2010

Ahhhh, the seasonal sighting of the 'rare pink hippo' (this time in the Telegraph, UK). Leander Club members around the world, say 'cute'.
The start order and boating times for the Wallingford LDS are online (UK). Note that all bow numbers were revised last Sunday and that late boating will not be allowed. Further documents here (PDF format).
Transatlantic oarsman Jock Wishart is doing a "Row to the Pole" - to the magnetic North Pole - next summer. He and his team are looking for a final member for the crew, who will row from Canada to the magnetic pole in an 'ice boat'. The feat is only possible due to the mid-summer melting of the Arctic icecaps which now happens every year. See the Row To The Pole website for details of how to compete to be the last one in the crew, and the BBC report for the story.

Tuesday 28th September 2010

The draw for the Tees Scullers Head (UK) is online (Excel format). See also the Tees SBH event page which has downloads of all the important documents including the start order. (Files mostly .xls and .pdf, also available as a combined .zip package).
The press office for the University Boat Race (UK) has announced that both OUBC and CUBC will hold their trial eights on the same day again, this year Wednesday 8th December. One will be at around lunchtime, the other in mid-afternoon. This year's men's race is on Saturday 26th March 2011, with the women's and lightweights races (Henley Boat Races) the day after, on Sunday 27th March. The Head of the River (men's) is a week after that, 2nd April, with the Veteran's Head on 3rd April.

Monday 27th September 2010

Results of the Canadian RBC national championships are online - overall results by event, and see the Victoria City RC index page for results with and without intervals for each day (Canada, PDF files). See the Rowing Canada website for alternative links and press releases.
See the Cambois website (UK) for details of their centenary soiree, Saturday 22nd January 2011.

Monday 20th September 2010

Sad news from South Africa - Student stabbed to death was defending friend (Independent Online, South Africa). See also Murdered Matie 'not into drugs' (News24, South Africa).
Facebookwatch: - It looks as if there will be a storm of publicity over Tyler and Cameron Winklevoss as ths film of their dispute with Mark Zuckerberg, The Social Network, is released soon. Here's an early preview article - With Friends Like These (Newsweek, USA). More to come, no doubt. The move script was written by Aaron Sorkin, by the way - he who penned The West Wing.
Rowing in the news - Marathon girls succeed (Bradford Telegraph & Argus, UK), Impressive medals tally for Czechs at European Rowing Championships (Radio Prague, Czech Republic), In the same boat (Winnipeg Free Press, USA), Record 660 rowers raise $90,000 at Seattle's Row for the Cure (Row2k, USA), Businessman withdraws proposal after zoning commission opposition (Greenwich Time, USA), We're Take That! (Henley Standard, UK), Have your say on Wiltshire leisure plan (Wiltshire Times, UK), Maltese child cancer survivor to row the Atlantic (Times of Malta, Malta), Limerick sailing hero Sean rows in with tales of a life on the ocean waves (inaccurate headline from the Limerick Leader, Ireland), Durham School Boat Club crew of 1970 (Northern Echo, UK), Sydney Olympians, where are they now? (Back Page Lead, Australia), City considers fees for fitness businesses in parks (Statesman, USA), Annual regatta held on Lake Teal (Upper Michigan's Source, USA), The fitness test: row, row, row your boat (there's always one headline writer who is tempted..... This time it's the National Newspaper, Dubai), Norfolm medic's charity expedition (Eastern Daily Press 24, UK), U of O proves to be the better boat (Ottawa Citizen, Canada), Economic opportunities bubble up along the Oklahoma River (News OK, USA), Local women help Bad Girls Rowing Club win world title (Nashua Telegraph, USA), West End boy makes history for Samoa (Sunday Star Times, NZ), Swarnamali, Anusha and Anishka shone at Bolgoda (Sunday Times, Sri Lanka), Museaus rowers break records at Bolgoda (Sunday Leader, Sri Lanka), Head of the Cuyahoga Regatta challenges rowers, rewards watchers (Cleveland Metro, USA), Aussie now a no row (New Zealand Herald, NZ), Drysdale advises Kiwi Commonwealth team to keep it clean (New Zealand Herald, NZ), Pupils see pal meet the Pope (Peterborough Evening Telegraph, UK), OIympic name row - where is Eton Dorney? (Windsor Express, UK), Olympic hero Redgrave joins school buildings row (Kent News, UK), 'Bonkers' Huw on the crest of a wave (The Star, UK), Honorary degree for paralympic's oar-some results (Maidenhead Advertiser, UK), Mold's Andrew Davies targets Team GB spot (Flintshire Chronicle, UK), Rumson lands regatta for real this time (Red Bank Green, USA), Cleveland rowing group gains access to former Commodore's Club site (Crains Cleveland, USA), Five wins for Carlow ladies in Leitrim regatta (Carlow Nationalist, Ireland), Family's river rescue drama (Henley Standard, UK).

Monday 6th September 2010

Rowing in the news - Clavin and Maher climb to top of ladder (Afloat, Ireland), Cycling: a change of gear for former rower (another one - New Zealand Herald, NZ), Sponsor this (Rowing News, USA), A 10-year history of Wayland-Weston crew (Weston Town Crier, USA), Peninsula rowers ready for Victoria regatta (Peninsula Daily News, USA), Crews aim for Euro finale (Irish Times, Ireland), Bexhill crews help up the ante at Dartmouth Regatta (This is South Devon, UK), Thomas loses his oar during Great Race clash (Hawke's Bay Today, New Zealand), Cambridge eight prevail (New Zealand Herald, NZ), Water at highest level in five years (Geelong Advertiser, Australia), This year's Concha Flag, a close-run thing between Kaiku and Urdaibai (EiTB, Spain), Dave hits the wall for 'round-the-wall' row (Hampshire Chronicle, UK), Falmouth Ladies win at Newquay county championships (BBC local sports news, UK), Leander athletes help GB crew to Hanse Cup glory (Henley Standard, UK), Injured soldiers inspire man (Henely Standard, UK), Bournemouth rowing club may lose historic home (Bournemouth Echo, UK), Former Olympic rower Sarah Winckless on why she is battling to raise money for the sufferers of Huntington's disease (Daily Record, Scotland, UK), I was the first blind man to conquer the South Pole, now I don't know if I'll ever walk again (Irish Independent, Ireland), Two great options, and one tough choice (Portland Press Herald, USA), Olympian James Cracknell is back on his bike and the river just a DAY after leaving hospital following near-death crash (Daily Mail, UK), Row, row, row your...currach (The Troy Record, USA), Memorable month for university eight (Afloat, Ireland), Rowing champs support Great Race (3News, NZ), Hawksworth named to national rowing staff (Delta Optimist, Canada), Regina Leader-Post, Canada), Thicknes is a light blue (Cambridge Evening News, UK).

Friday 3rd September 2010

From last week, Grainger supports new university appointment (BUCS, UK).
An announcement from June - Winckless is first chair of BOA Athletes' Commission (Around The Rings, UK).
Rowing headlines - Leander's Watkins makes history at Wingfield Sculls (Henley Standard, UK), Copus brothers excel at Oxford Regatta (Henley Standard, UK), Rowing teens win gold (Simcoe, Canada), Avon's Roscow continues to hang with the elite in crew (Foothills Media Group, USA), Bay's Bateman second-best on the Thames (This is South Devon, UK), Collins determined to take his GB rowing seat (Reading Evening Post, UK), Couple make the most out of their own backyard (Stamford Advocate, USA), Weeds a major problem in Lake Banook, MicMac (Halifax News, Canada), Rowing organiser sees it all coming together (Waikato Times, NZ), Seats for all at rowing champs (Waikato Times, NZ), Top rowing pair plotting careful path (Waikato Times, NZ), University of Hertfordshire graduate claims rowing gold (Welwyn Hatfield Times 24, UK), Rowers from Dumfries travel to Inverness (Dumfries & Galloway Standard, Scotland, UK), Boathouse plan greeted with praise, questions (New Haven Independent, USA), Great Taff Tidy gets underway to preserve Cardiff's green lung (Guardian, UK), Charity rowing heroes feted at Liverpool (Click Liverpool, UK), Masters are finding their fountain of youth (St Catharines Standard, Canada), James Tomkins pulls hard to raise kids (Herald Sun, Australia), Historic Mersey rowing race revived after Victorian silver trophy found (Liverpool Daily Post, UK), Spotz's gear stolen (News-Herald, USA), Marblehead rowing club rocks in Sunapee (Wicked Local, USA).

Monday 23rd August 2010

Tragic accident in the US - Boating tragedy strikes many in Lake Stevens, Rower loses his life on Lake Stevens, Lake Stevens rower died after crash with speed boat, Rower's body recovered from Lake Stevens after boat crash, Missing rower's body found in Lake Stevens (with a lot of comments).
The results of the European Universities Championships (Amsterdam) are online - full results without names and the points summaries (PDF files). GBR won the overall points tally and the University of Bydgoscz (Poland) was the top institution. See also the full results index with lots of other versions, including the useful matrix layout of races.
See also the BUCS website (UK) for reports from the racing and from the world university championships.
Georgia and Fiona are the golden girls (Mike Rosewell, Oxford Mail, UK).

Friday 20th August 2010

I'm told by Mercia Marine (UK) that they do rowing boat insurance, and would like to be listed, though I have no personal knowledge of their work (RQ). The rowing-quote section seems a little confused, since they don't seem to realise that in the UK rowing boats are not registered in quite the same way as cruisers. Anyway, here you go, they're listed.
Results from the World University Championships (Hungary, last weekend). Files for the finals are PDFs, and include crew names. Oddly, race 99 (M4- A-final) is still missing.
Rowing news online - Rowing success in Canada (Dumfries & Galloway Standard, Scotland, UK), Rowing runs in the family (Simcoe, Canada), Maritime Rowing dominates nationals (The Hour, USA), MHS grad Popescue earns gold (Princeton Packet, USA), Local sculling enthusiasts are outside the box and on the water (The Dispatch, USA), That Thomian feat (Sunday Times, Sri Lanka), World serious: Campbell takes third in single sculls at rowing championship (New Canaan Advertiser, USA), Thornton helps pace Canada to CanAMex win (The Citizen, Canada).

Thursday 19th August 2010

A video of the men's eights race in Szeged for the world university rowing championships last weekend. Thanks MB.
Reports from the British team at FISU on the BUCS rowing page together with a GB team list for the European University championships.
The poster for the NE Rowing Long Distance Sculling Series 2010 (UK, MS Word format document).
Rowing headlines - Olympic legend at Stourport Regatta (Kidderminster Shuttle, UK), It's been oarsome, but it's over for James Tomkins (Herald Sun, Australia), Masters crews capture gold (St Catharines Standard, Canada), Crew adds two coaches (Sarasota Herald Tribune, USA), Man missing after boat crash on Lake Stevens (Everett Herald, USA), WWU rowing program to host reunion (Bellingham Herald, USA), 2011 HumanCar Imagine PS on sale next year priced from $15,000 (All Cars Electric, USA), Greenwich's Candland wins NCAA crew title at Virginia (Greenwich Time, USA), Invitations for eights (Marlborough Express, NZ), Retirement of an Olympic legend (ABC, Australia), Grant not pleased with his first non-podium race finish (Marlborough Express, NZ), Twins to see Facebook suit on big screen (Middletown Press, USA), State, feds moving to require cleanup of Chicago River (WGN News, USA), Felix Bach, Germany, favourite wins junior men's single sculls (BYM News), One of the crew: Islander still has what it takes (Inquirer and Mirror, USA), Four-man around-LI rowing crew down to one (Newsday, USA), Sculler Erica Bodman finishes fifth in Hungary (BBC Guernsey, UK), Awesome career, as James Tomkins bows out (The Australian, Australia), Annual Bayada Regatta brings athletes with disabilities together in the spirit of competition (Mainline Media News press release, USA).

Tuesday 17th August 2010

The draw for the Wingfield Sculls (UK) is out. This year the Wingfields is going to take place on Tuesday 24th August (Putney to Mortlake), with the Women's Wingfields at 12:30pm and the men's race at 1:30pm. The date has been brought forward from its usual October point because of the late world championships. It also celebrates the 180th anniversary of the race which founder Henry Wingfield said originally should be rowed on his birthday, 10th August 'for ever'. Competitors (draw is from Surrey station to Middlesex station): Women Beth Rodford, defending champion Sophie Hosking, Anna Watkins, and Ros Bradbury; Men Alan Campbell, Marcus Bateman, Brendan Crean. Defending champion Mahe Drysdale is not racing, since he's in New Zealand preparing for the worlds. 1990 champion Rory Henderson will umpire.

Monday 16th August 2010

The Youth Olympics regatta began yesterday (Singapore) - see the official YOG site for results and news. There's a nastily written system for spewing out results, which isn't easy - see the rowing results page for the full list of races. If you're having trouble with the applet, copy the links to individual pages and try loading them into a different browser.
Results of the FISU world university rowing championships (Szeged, Hungary) this weekend are available on the official website. See the results page for each race - documents are PDFs. The only one missing is the M4- A-final, for completely unknown reasons. See also the photo gallery - files are downloadable as .zip archives, which you can then unpack to see JPG pictures.

Friday 13th August 2010

This Sunday, in Switzerland, the Red Bull X-Row. It's a new epic running/rowing race from Zug, rowing across Lake Zug in eights, running to the north-east corner of Lake Lucerne, rowing across one branch, running to another, and then rowing the last leg to the centre of Lucerne town. 40 crews taking part, one including Toby Garbett, and apparently several members of the Swiss national team. See here for more details.
The full points table and race results from the Home International in Cork last month (Ireland, files in PDF format).
Scottish Rowing are re-advertising for a new rowing development manager. Only new applicants may apply. See the advert, job description and job pack. Applications close at noon on Friday 27th August, and interviews will be scheduled for Friday 3rd September at the Scottish Rowing Centre (UK).
Commercial RC (Ireland) is looking for experienced coaches for their senior men's squad for the 2010-11 season. Submit credentials to club secretary Michael Reidy before 31st August if you wish to be considered.
Rowing press - Caspar targets rowing glory (Richmond & Twickenham Times, UK), Canada trip full of colour for Hicks (Cambridge Evening News, UK), Turton lands gold double (Cambridge Evening News, UK), Braving long trip for our country's bravest (North Shore Sun, USA), Crew's Goldberg wins silver medal (Sarasota Herald Tribune, USA), St. Francis grad wins silver in rowing championships (Modesto Bee, USA), Area trio wins gold in rowing championships (Philadelphia Inquirer, USA), Victoria rowing duo bring home gold from Henley (BC Local News, Canada), Nathan Cohen wants podium finish at rowing champs (Southland Times, NZ), New boat helps beginners explore rowing (Northern Echo, UK), Sport.co.uk meets.... Greg Searle (an advertorial feature from Sport.co.uk, UK), Council warned on pontoon design (Fraser Coast Chronicle, Australia), Boost for Stourport regatta (Kidderminster Shuttle, UK), I beat the Atlantic - now for Everest! (Basingstoke Gazette, UK), Taking on the world (Daily Local News, USA).

Thursday 12th August 2010

Since publishing the regatta poster for Worcester Autumn Regatta (UK, PDF format), Worcester RC have added a range of mixed events to the racing programme, so that more people can come and win points-free prizes. The mixed events are not on the poster but have been added to BROE and will generally be in the opposite division from the open/women's event of the same status. Crews should enter at their usual status but may be moved up to create full enough events, unless you state otherwise. Worcester also offers £50 prizes to the crews who win the novice men's and novice women's coxed fours.
Rowing in the news - Rowing fans prepare to float their boat (East Lothian Courier, Scotland, UK), Competition a new challenge for Bundon (Regina Leader Post, Canada), Seven head for Games (Cambridge Evening News, UK), Jamie returns as a rowing world champion (News Post Leader, UK), Rowers complain of oily sheen on the Schuylkill (Philly.com, USA), Tiverton rowing club to enter regatta (Mid Devon Star, UK), Allderdice grad a world-class rower (Pittsburgh Post-Gazette, USA), Police push boat out on extra powers (Waikato Times, NZ), Rower's study challenge (The Mercury, Australia), Team full of region's top talent (Marlborough Express, NZ), Ottawa athletes find success in water at Ontario Summer Games (Ottawa Citizen, Canada), Sting remains for some from boycotted 1980 summer Games in Moscow (Stamford Advocate, USA - a story which has run in several forms lately).

Tuesday 10th August 2010

As last year, the organisers of the Bremer Achtercup (Germany, 19th September) are running a competition for a non-German crew to win free accommodation, entry fee and hosting at the regatta, by answering a short quiz. See the quiz page on the official website for how to enter. The winning crews will only have to get themselves to the regatta - free loan of a boat and blades can be arranged if necessary. Last year about 15 crews entered, so there's a pretty good chance of winning. This year they are opening the competition to juniors, masters and mixed eights, as well as the men's and women's adult eights. Entries must be submitted before August 31st, and the winners will be notified by September 5th. See also the page 1 and page 2 of the information for entrants.
From the NERN rowing Yahoo Group (UK) - A car was broken into at Tyne RC today, while the sculling camp was taking place. Users of the area are advised to take particular care over security.
News headlines - Rowers fall short on historic trip (East Bay RI, USA), Sutton to row for Crimson Tide (Northeast Georgian, USA), Sport is a great way to build the big society (Surrey Herald, UK), Aussies expected to be strong at Youth Olympics (ABC News, Australia), After a while, Take That boys really did shine (Mark Hunter writing in the London Evening Standard, UK), Campbell takes third in single sculls at rowing championships (New Canaan Advertiser, USA), Hometown crowd inspired gold medalist (Telegraph Journal, Canada), Don't mention the you-know-what! (TVNZ, NZ), City girl wins a world title in the Czech Republic (Peterborough Evening Telegraph, UK), Neots rowers are world champions (Hunts Post, UK).

Monday 9th August 2010

Katherine Grainger's website at www.katherinegrainger.com (UK) has had a revamp. Sadly though, her interview aired today on BBC Scotland is not available on the BBC iPlayer, because it is a regionally limited programme.

Saturday 7th August 2010

The UK Surf Rowers League (UK) has published their open surfboat championships report, entitled "Henley Royal comes to the beach".

Wednesday 4th August 2010

Tomorrow the junior world championships get going in Racice (Czech Republic). See the entries/summaries page on FISA, the draw (subject to confirmation at the draw this afternoon).

Friday 30th July 2010

The new RP3 Rowperfect is available to buy (announces the UK shop). The new machine has a load of improvements, and is made entirely out of stainless steel for improved durability. See the RP news page for videos of the new machine.
And picked up from the Rowperfect newsletter, Canadian rowing coach eyes London Olympics (Globe and Mail, Canada).
Starting today, the Coupe de la Jeunesse (Hazewinkel, Belgium). The website has been updated with the full crew lists for all events (all download files on the site are in PDF format), as well as the timetable.
News of rowing - Gloucestershire rower Peter Reed: Silver not enough in 2012 Olympics (This is Gloucestershire, UK), NZ final triallists named (Otago Daily Times, NZ), London Olympic traffic jams are inevitable as VIPs use special lanes (Daily Mail, UK), Should resort tax help pay for Benderson Park? (Sarasota Herald-Tribune, USA), British bronze (Isle of Wight County Press, UK), Losers are winners in Crying Towel Regatta (Daily Item, USA), Boathouse expansion gets go-ahead - on one condition (Cambridge Evening News, UK), Manatee residents might have say on bridge plans (Sarasota Herald-Tribune, USA), Upton sculls her way to Berkeley (Westport News, USA), Anderson Bridge to under renovations (Harvard Crimson, USA), Bike crash with SUV kills son of ex-governor (Tampa Bay Online, USA), Ohio Valley rowing club celebrates 50th anniversary (Ohio News and Sentinel, USA), CUnard's Queen Mary 2 and Artemis North Atlantic Challenge rendezvous at sea (Financial Post, USA), Rowing truly a family affair (The Mercury, Australia), Milestone for Wairau (Marlborough Express, NZ), Rowing through the barriers (Deccan Chronicle, India), Teams invited for Belfast Harbor Fest national boatbuilding challenge (Free Press, USA), Podium finish eases the pain for Bourke (Otago Daily Times, NZ), Teens earn bronzes in rowing (Annapolis Capital, USA), Southlander sways selectors with silver medal (Southland Times, NZ), Ponte Vedra Beach resident Conor White brings home 3 gold medals (Ponte Vedra Recorder, USA), Oarsmen are just awesome (Isle of Wight Gazette, UK), Ballarat bid for world rowing titles (Ballarat Courier, Australia), Silver stars shine brightest in July (Afloat, Ireland), Henley hopes high in Brockville (Brockville Recorder & Times, Canada).

Thursday 29th July 2010

The coaching merry-go-round continues (UK) - see the adverts on the Rowing Service noticeboard for new coaches at Henley RC, CUBC assistant, and Thames RC. No doubt Imperial are now looking...
Rowing in the news - James Cracknell suffered brain damage in accident (What's On TV, UK), James Cracknell's wife reveals extent of his injuries (Road.CC), Beverley Turner talks for the first time following her husband's near fatal accident (Daily Telegraph, UK), Moore leaves Williams College after six national titles to take over SU women's rowing program (Rowing News, USA), Gates resident Rayter claims ESG rowing gold (Webster Post, USA), World silver medals in Belarus for two Skibbereen oarsmen (Southern Star, Ireland), Hamblett has sights set on 2012 (Suffolk Free Press, UK), Diamond couple celebrate anniversary (Monmouth Today, UK), Offaly rowers star at Home International Regatta (Offaly Express, Ireland), Bewdley ladies conjure up gr-eight end to regatta (Kidderminster Shuttle, UK), Leander club, Hamilton fload Hanley's boat (Hamilton Spectator, Canada), Trio scoop medals at Strathclyde Park regatta (Wishaw Press, Scotland, UK), Maboussin helps Maritime rowers take gold at club national championships (Acorn Online, USA), Regatta is still making waves (Delaware Online, USA).

Monday 26th July 2010

Late update - Cambridge have appointed Steve Trapmore MBE as their new chief coach, to start in September when the Boat Race squad returns (UK). A press release has been sent out and should be published on the Boat Race site tomorrow. Their recent assistant coach Edouard Blanc is moving on, so they are also now advertising for a new assistant coach to work with Steve. See noticeboard post - the neater version will go up tomorrow.
Results etc from the world under-23 championships available from FISA here, including summaries here and a photo gallery.
Results from the Bedford Quarts Sprint (UK) in the inimitably brilliant Bedford format, both pretty and highly functional.
Results from the Henley Veteran Regatta (UK) have been put up as a PDF file.
And from Kingston Regatta (UK).
France won the Anglo-French match 8-5: see the Loire site for details and here for the event website.
Pictures from the British Rowing Championships (UK) are up on David Nolan's Flickr page, Darroch Photography and Snapper Ron's page.
Details of the British Rowing Coaching Conference (UK) are online - it's on 18th-19th September at the Nottingham Belfry. See the provisional timetable and application form (both Word documents). The closing date for applications is 12th August 2010.
Classification for adaptive athletes who are interested in rowing will take place at two regattas this season (UK) - the Tees Primary & Adaptive Regatta, Saturday 7th August, and the Peterborough Regatta, Sunday 15th August. See the British Rowing page on the subject for more details. The classification is free. I suspect they could also classify adaptive athletes who don't yet row, as well, though you might want to email Pippa Randolph to check.
Loch Lomond rower Tom Claxton and schoolfriend Giles Calder are cycling from John O'Groats to Land's End to raise money for WaterAid (UK). The link is to their JustGiving page.
While we're at it, an update on the ForgetMeNot row (UK, see 22nd June). The row on the Friday of Henley was a roaring success, and they're now at £77,000, well above their target of £50,000 pounds for the Alzheimer's Research Trust. Donations can still be accepted at the JustGiving page and listen to the Regatta Radio interview with Jamie Graham to hear what it's all about.
Rowing headlines - Grants for river events (Henley Standard, UK - note that the Regatta for the Disabled is not an adaptive rowing event, it's a water event to raise money for all disabled), Coach helps police rescue naked woman from river (Henley Standard, UK), Forty years later radical still evades capture (Vancouver Sun, Canada, great way to get rowing into the news), Classy Cantabs and City in cruise control at bumps (Cambridge Evening News, UK), Michigan's Felice Mueller, Ashley Kroll set record in under-23 rowing championship (Detroit Free Press, USA, with the prize for the snappiest hesadline - not), Unst regatta results (Shetland News, Scotland, UK), Calgarian wins bronze medal (Calgary Herald, Canada), My bionic face: how surgeons rebuilt Sir Steve Redgrave after his bike crash (Daily Mail, UK), London 2012: Rowing progress report (Guardian, UK), LACMA presents first LA exhibition of Thomas Eakins since 1927 (Art Daily, USA), Maher joy at silver lining (Irish Independent, Ireland), Gold for HRC (Henley Standard, UK), Friends surprised by terror chargers against Fairfax man (Washington Examiner, USA), Rowing results run hot and cold (Marlborough Express, NZ), Quadruple take sterling silver (Irish Times, Ireland), Shadi wins gold in u-23 rowing tourney (Tehran Times, Iran), Two medals for Canada at world rowing under 23 championships (Row2k's version of the Rowing Canada Aviron press release, USA), James Cracknell's wife says his 'determination' will aid recovery from crash (Daily Telegraph, UK), NZ u23 rowing crews grab two silvers (Stuff, NZ), Cash grant boosts club (Henley Standard, UK), NZ women's crews grab silvers (New Zealand Herald, NZ), Boatless rowers out to beat odds (Deccan Chronicle, India), Watervliet's gym (Albany Times Union, USA), Women's eight wins gold, three others medal on Sunday at the 2010 world rowing under 23 championships (Row2k's version of the USRowing press release, USA), Sebastian man struck and killed in northern Indian River County (WPTV, USA), Ogdensburg's Hirt excels (Watertown Daily Times, Canada), Pandan Reservoir to be water sports centre (Asia One, Singapore), Rowers overcome odds to take silver at nationals (San Francisco Examiner, USA), Ex-Q-C rowing champ Peterson helps mold team (QC Varsity, USA), Claire Ludlow diary (Irish Independent, Ireland), Clovelly junior rows into national coxless fours team (Wentworth Courier, Australia), Former Doune man helps charity (Stirling Observer, Scotland, UK).

Saturday 24th July 2010

RowingVoice vol 4 issue 4 is out - Henley Royal Regatta in full. Visit the website and click on Archive.
A four-woman crew (Belinda Kirk, Laura Thomasson, Beverly Ashton and Paralympian Angela Madsen) has just rowed right the way around Britain. See Girls around Britain: setting a new record (Explorer's Web, UK), Oarsome feat from triumphant round-UK women rowers (Kent News, UK) and Bristolian adventurer Belinda Kirk helps smash record (Bristol Evening Post, UK).
United Universities Women's Boat Club (UK) is extending its annual reunion to all members of the British team at the 1960 women's European rowing championships, which were held at the Welsh Harp Reservoir, and to all members of the women's GB teams in the 1960s, 1970s and 1980s. The date is Saturday 25th September, at 12 noon, in Thames. See this notice for full details. Contact is Pauline Churcher.
Rowing headlines - Two fours could make an eight (New Zealand Herald, NZ), US women's pair and four golden on Saturday at the 2010 world rowing under-23 championships (Row2k, USA), Belarus president Alexander Lukashenko extends a warm welcome to the guests and participants of the world rowing under-23 championships (ISRIA), Bob's in his element after raising £40,000 for charity (Worcester News, UK), Hicks hoping for calm after a masterful win (Cambridge Evening News, UK), Teign Gig Regatta organisers glad of break in bad weather (South Devon Herald Express, UK), Lightweight quadruple power into A final (Afloat, Ireland), Area quartet earns gold at Empire State Games (Daily Freeman, USA), Men's rowing four add gold medal to silver (Poughkeepsie Journal, USA), Otago Uni rowers set to defend title (3 News, NZ), Scotland at full strength for home international regatta challenge (Press & Journal, Scotland, UK), NZ crews advance at under-23 world regatta (TVNZ, NZ), Gardner dies from crash injuries (post & Courier, USA), Malaysia should use clean, renewable energy - British environmentalist (about Roz Savage, Borneo Post Online, Malaysia), Cascadilla Boat Club races to gold in Empire State Games (Ithaca Journal, USA), Dam break leaves team with no place to practice (KSAZ Fox 10, USA), Dilleen earns place in semi-final (Irish Times, Ireland), Why the town bumps still make a splash (Cambridge Evening News, UK), Former Shore swimmer Emily Coyle shines for Drexel crew (Asbury Park Press, USA), Women take to the oars at Challenge (Wilton Bulletin, USA), Trentham Boat Club's girl rowers win national title (BBC local news, UK), Viral videos show life after Tempe Town Lake (ABC 15, USA), Grafton students bring home medals (Daily Examiner, Australia), British rowing championships (Dumfries & Galloway Standard, Scotland, UK), Cantabs top crews rise up the ranks (Cambridge Evening News, UK).

Friday 23rd July 2010

James Cracknell's had a horrifying bike accident (get better soon James). James Cracknell fractures skull in Arizona truck crash (Telegraph, UK) has a pretty full version of the story, and a fairly repetitive follow-up. There are similar stories in most newspapers online. See also this interesting opinion piece by Lisa Markwell (Independent, UK).
Three job vacancies advertised by British Rowing (UK) - a West London BR-supported local coach, some spaces for new London Youth Rowing community coaches, and a British Rowing administrative assistant. Closing dates Friday 13th August (first and last of the three) and 30th September (LYR roles).
Other rowing news - Portobello revives regatta days (BBC local news, UK), Golden group in British haul (Evesham Journal, UK), Intracoastal will be full of boats (Daytona Beach News-Journal, USA), Group floats plan for prep rowing: seeks youths interested in forming club (American Chronicle, USA), British title sucess for Inverness rowers (Inverness Courier, Scotland, UK), Adam strikes gold for Great Britain (Lynn News, UK), A guide to the Lake Washington Rowing Club (Helium, USA), Whitby Regatta big and better than ever (Whitby Gazette, UK), Seven up for City (Oxford Mail, UK), Midland welcomes youths from around globe (Simcoe, USA), England spot for golden duo (Isle of Wight County Press Online, UK), Treble is beckoning for City women (Cambridge Evening News, UK), Former rowing world champion Carl Smith was killed in sports car crash, inquest told (Nottingham Post, UK), Irish crews off to a flyer in Belarus (Irish Independent, Ireland), Rich heritage of North East is revealed in new book (Journal Live, UK), Locals earn bronze at Empire State Games (Daily Freeman, USA), Manhasset high school crew team hosts 'Parent learn-to-row day' (Manhasset Press, USA), Mahan rows at US Rowing nationals (Northeast Georgian, USA), Young Balmain rower brings back silverware (Balmain Village Voice, Australia), Scullers hit their straps early to advance at world champs (Marlborough Express, NZ), Young guns impress in Belarus (Irish Times, Ireland), Rowing boss hopes for Karapiro success (Yahoo Xtra, NZ), Heat on university eight to defend international title (Otago Daily Times, NZ), Durham rowers paddle their way to medals (Durham Region, USA), Couple to set up rowing boat business on River Slea (Sleaford Standard, UK - it's about tourist rowboat hire, but might interest the region more in all forms of the sport), Golden girls (Warrington Guardian, UK), Mixed expectations for BRC (Brockville Recorder & Times, Canada), Women rowers rescue dolphins from harbour (Wales Online, UK), Bewdley braced for regatta action (Kidderminster Shuttle, UK), Tempe Town Lake Dam bursts a bladder (Row2k, USA), Hampshire Constabulary appoint Andy Marsh as deputy chief constable (This is Hampshire, UK), Welsh firemen rowed across the Atlantic (Wales Online, UK), Deganwy teenager scoops British title (North Wales Weekly News, UK), Two pieces of silver for Maidenhead (Maidenhead Advertiser, UK), McElroy looks for U23s to float his boat (Irish Independent, Ireland), Nottingham's Bartlett sparkles as she wins double rowing gold in Scotland (This is Nottingham, UK), Walk in memory of talented rower (Tewkesbury Admag, UK), NUIG retains its men's national 8s senior title (Connacht Tribune, Ireland), Rowers brave heat at Philadelphia Youth Regatta (Chestnut Hill Local, USA), World rowing champs: story of Kiwi can-do (Sunday Star Times, NZ), Rowing to Bedlam, Sculling is beautiful, not easy and Water world (a local reporter tries sculling for BU Today, USA), Old trophy puts a new shine on club (Hawke's Bay Today, NZ), Drysdale keeps title (New Zealand Herald, NZ), Tough decisions for Grobler on future of men's pair (More Than The Games, UK), Tribute organised for Ripley (Sporting Life, UK), Rowers complete 24-hour challenge (Penarth Times, UK).,

Thursday 22nd July 2010

Take That update - the filming was done on the Staines reach of the Thames, up near Runnymede Bridge (UK). Carl Douglas converted a couple of bowloader 4+ shells into 5x/- shells for them to use, and the Take That one was pushed along by the camera boat to get to speed. The other crew was a bunch of Leander guys, and the special Take That kit was made by Godfrey Rowsports. Stand-in lookalikes rowed the boat for some of the longer shots. And a mixed 2x from Staines were on the water at the same time, and thinks they're in the video (you'll be lucky, it's amazing how tight cameras can focus in when they want).
Julian Norton and Roger Brown broke the world record for a 24-hour two-man row on a C2 - see the website for their charity attempt for more details. All money raised going to Hospice Homecare (UK).

Wednesday 21st July 2010

There are still places available on the Increased police patrols as town bumps get underway (Cambridge Evening News, UK), Take That film first music video since Robbie rejoined (yes it is about rowing, The Sun, UK), Watervliet rides Hudson River current (Times Union, USA), Rubbing oars with the best (BC Local News, Canada), Liberty High School graduate Keretti Pisapati is coxswain for US at under-23 world rowing championships (Lehigh Valley Sports, USA), Rowing and growing (GameFace, USA), Letter: more care needed around canoes, kayaks (Knox News, USA), Rowers head for Europe (Timaru Herald, NZ), Talented teen heads for Europe (Southland Times, NZ), Hayden reaches veteran final (Isle of Wight Gazette, UK), 21 US crews to race at 2010 world rowing under-23 championships (Row2k, USA), Rough Loch conditions get the better of Elliot Barton (South Devon Herald Express, UK), Leicester businessmen's rowing challenge ends after a second disaster (Leicester Mercury, UK), Top three's form shrouded in secrecy (Cambridge Evening News, UK).
On the subject of the Take That video, see here for some photos of the film shoot. Anyone own up to being the red/white clad scullers in the background?

Tuesday 20th July 2010

The Andy Ripley t-shirts (sold by Tideway Scullers to raise money for the Prostate Cancer Charity, UK) are now available from Crew Room for £10. Further donations welcomed, email the t-shirt address at TSS if you want to give more.
Previous rowing headlines - Trentham youngsters borrow boat and then win national title (This is Staffordshire, UK), Regatta to help find cell donors (News & Crier, UK), Diamond State rowing competition celebrates 20th anniversary (Delaware Online, USA), Challenge to help clean up Thames at Isle of Dogs (East London Advertiser 24, UK), Rowers on track for gold (ABC, Australia), Canada gets most gold, but bragging rights to US (Knoxville Sentinel, USA), Light fours set a cracking time in new boat (Stuff, NZ), Matt: I moaned about P.E. too! (Sun, UK, and not, unsurprisingly, about the Princess Elizabeth Cup), Tough conditions for rowing (Channel Online, Jersey, UK), Venue ready to rock and row (NZ Herald, NZ), Rowing prospects mired in Sukhana's silt and weeds (Calcutta Tube, India), Lifeboat fleet comes to aid of capsizing rowing boats (Jersey Evening Post, Jersey, UK), Juniors chart course towards Olympic podium (American Chronicle, USA), Soldiers seek charity rowing first (Press Association, UK), Triumph at British Rowing Championships (Rochdale Online, UK), Sculler van Deventer misses out (Henley Standard, UK), Junior quad set their sights on gold medal (Henley Standard, UK), Chico students in the swim of things (halfway down for rowing interest, ChicoER, USA), A challenge becomes an inspiration (Muscatine Journal, USA), NUIG again pip Queen's in eights (Irish Times, Ireland), 20,000 tickets sold so far for world rowing championships (Radio New Zealand, NZ), Opshop muscles up for rowing 'spectacular' (Waikato Times, UK), NZ makes world rowing history,/A> (Scoop, NZ), Imtiaz to embody Pakistan in the rowing championship (amazing what makes a headline sometimes, Pakistan Times, Pakistan), Staff and students row for Sir Bobby (Jarrow and Hebburn Gazette, UK), Lake Wendouree expected to be full ahead of schedule (The Courier, Australia), Three rowers make an eight (Brockville Recorder & Times, Canada), Another medal for Vicky at rowing world cup (Bath Chronicle, UK), Leicester charity rowers rescued from treacherous tides (Leicester Mercury, UK), Totnes rowers win medals at Henley Veteran Regatta (South Devon Herald Express, UK), Doctors row to a record> (Andover Advertiser, UK), Women's coxed four (Reading Evening Post, UK), Trophies shared in Whitby rowing races (Whitby Gazette, UK), World championships snub angers city ace (Peterborough Evening Telegraph, UK), Kent crew proves it's tops on both sides of Atlantic (Republican American, USA), Oceanside's little rower full of heart (Parksville Qualicum News, Canada), Young NZ crews blow Aussies out of water (Marlborough Express, NZ).

Monday 19th July 2010

Results of yesterday's British national championships (UK) online - see the results in text file format for Friday, Saturday and Sunday. Sadly the live results service didn't work due to firewall problems with the on-site computer, but the full files were up quickly after racing, which is handy. Might be worth someone still inputting the live results now so that searching by club/race/event is easier.
The Under-23 world championships take place this coming week, Thursday 22nd July to Sunday 25th July inclusive. See (PDF format files), the current timetable of racing and the official event website (in English and Russian).
A reader recommends this supplier for boat straps - says his club has bought quite a few to replace lost ties and that they are decent quality. Note that the ones shown in the longer ad (click on any product and scroll down) do show them with padding behind the cam buckle, which is a good idea for rowing boats.
Final Youth Olympic Games places decided (FISA). See also the list of qualified boats by national federation and event (PDF format), though not yet the list of entered competitors, the FISA press release and the official YOG website (link on FISA page is incorrectly coded).
A notice for the Team Durham sculling camps (UK), which are running from 1st-6th August (junior) and 9th-13th August (senior), on the Tyne at Newburn. The local BR team leader says "LOTS of food is provided as part of the deal..." - sounds good.
A reminder that nominations for British Rowing's Coach of the Year awards (UK) close on Thursday 22nd July - see the main page on the BR website for details. Coaches are eligible in the Education (paid or volunteer), Club Performance (volunteers only), Club Development (volunteers only), and Coaching Team (maximum of one paid coach) categries. The PDF nomination form must be sent to HQ by 22nd July, and will then be forwarded on to the regional rowing councils for corroboration.
Pulling together for Reading Rowing Club (Reading Post, UK), about the new £610,000 project to modernise the 21-year-old Reading RC boathouse.

Thursday 15th July 2010

A PhD student called Luke Felton, doing sports psychology at Loughborough University (UK), would like to get any aged 15-35 rowers who are in regular training (or in an off-season between normal training periods), to help him by filling out a questionnaire about how relationships with coaches and parents affect their well-being. Naturally all data will be kept completely confidential. The survey is online, takes about 30-40 minutes to complete, and to stress again that only age 15-35 active training athletes are being asked to participate. See the survey link for full details. This was first advertised on the NERowing mailing list, but he's a legitimate student and it looks as if he's appreciate a wider data pool.
There will be a live draw/results service from the British national championships this weekend (UK). The excellent new website (note changed address to www.britchamps.org) also includes a great Winners Book (clidk on a year to see an Adobe Flash zoomable picture of the winners for that year), a proper results archive going back to 1997, and a list of record times.
A poster and application form for the next Level 2 coaching course in the NE of England (UK, both files MS Word format).
Oxford City Royal Regatta (UK) is offering an adaptive 2x event as well as their usual "mixed medley" team event (prize: four C2 smoothie blades) and the Quart Sprint Eights. See this link for the main events offered, since the link on the homepage is slightly wrong.
Newslinks - Nation's top rowers come east to Tennessee (Volunteer TV, USA), Marblehead rowing prepares for Blackburn (Marblehead Reporter, USA), Ross to take new partner to world titles (a slightly inaccurate piece from the Warrnambool Standard, Australia), Laides enjoy Henley success (Kidderminster Shuttle, UK), Whoa - the full 'Social Network' trailer is trippy (CNet News, USA, and yes, it includes the full trailer), Local rowers perform well at provincials (Kamloops This Week, Canada), Litchfield club pulls together (Litchfield County Times, USA), Onalaska man aims to start rowing club (Onalaska Holmen Courier Life, USA), McCabe on dual 2010 quest (Recorder & Times, Canada), Young Pakistani rowers to participate in world junior rowing championship (People's Daily Online, China), Junior national team picks Graham Anderson (Weston Forum, USA).

Saturday 10th July 2010

Live coverage of the world cup finals tomorrow (the real ones, not the footy) varies. The BBC (UK) is currently planning to broadcast 09:20-10:40 and 12:00-13:55 BST (GMT+1) on the red button on Sunday, also available on Freeview. This time the highlights programme will be on Monday 12th July, 14:00-15:00 BST, and available for a week on the iPlayer afterwards. Eurosport are broadcasting on Sunday 11th July from 09:15-10:45 (Eurosport HD), 18:30-19:00 and 19:15-20:00 (British Eurosport and Eurosport HD), and on Monday July 12th at 09:00-10:15 (British Eurosport only). Double-check the times depending on which country you live in - the TV schedules aren't clear whether they're UK (GMT+1) or CET (GMT+2) times.
FISA run a live feed during the top finals, from their website, see fisa.feedroom.com. This has English commentary and the races are then available online through the feedroom afterwards (WCup A-finals only). The Munich and Poznan finals are already on, together with various races from last year.

Friday 9th July 2010

Advance warning of the Wingfield Sculls, which has its 180th anniversary this year. To mark the occasion, and allow internationals going to the worlds to compete, the usually-October race has been shifted back to Tuesday 24th August, with the women's race at 12:30pm and the men's race at 1:30pm (Tideway, London, UK). I don't think entries are closed yet - contact Wade Hall-Craggs if you think you are eligible and want to enter.
The date of the Henley Boat Races 2011 has been established: it was a complex matter depending on a rather late rowing calendar, term ends, and the men's race, but now it's been decided that Oxford and Cmabridge women and lightweights will race on Sunday 27th March 2011, the day after the men's race. Tickets for the race ball will go on sale in early 2011.
The Lucerne rowing world cup starts today - see the racetracker, the Rowing Voice twitter feed, the timetable (PDF), official communications and the main results page. The official website for the organising committee is www.ruderwelt-luzern.ch (Schweizer-Deutsch & English).

Monday 5th July 2010

Results, pix, etc from Henley Royal Regatta on the official website.
Regatta Radio was at HRR for its 5th year running, and has highlights from the whole week, including the famous Henley Swim, on its website.
Mystic Henley was won by DT17 (aka Zoe de Toledo), who by complete coincidence was tweeting on the Rowing Voice twitter feed (go back a few days). She and AndyK were tied for the hamper prize, and a random draw by Regatta Radio founder Adrian Morris threw up her name. AndyK won a cap and tie from Regatta Radio as a consolation prize.
We will be running Mystic Worlds for the Karapiro championships in November, but will not change the website for at least a month - the HRR stats and choices are all still active as the current event. (The archive will continue to keep them anyway even when Mystic Worlds 2010 gets going). Register any time from now on: after registration you can play any Mystic game, no need to re-register for each one. The new competition will formally open when FISA publishes the entry lists (October, about two weeks before worlds) though we might load up every country in every event earlier than that, just so that players can start picking.

Saturday 26th June 2010

A plain version of the full 2010 Henley Royal Regatta draw is on here: the nice laid-out versions are on the official website along with the results of qualifying from yesterday.

Friday 25th June 2010

Afternoon updates -
Regatta Radio has begun broadcasting live today, and will be presenting its post-qualifiers show from the Leander barbecue party. This year they have a webshop with a range of Regatta Radio clothing. The audio archive contains some of the best bits from previous years, and the Listen Live page has a range of streaming media player options at least one of which which should give you the Regatta Radio experience on most computers and smartphones.
Sad news (US) - Jill Costello, the Cal women's coxswain, died yesterday aged 22 after her year-long battle with lung cancer. See obituaries in the San Francisco Chronicle and the Oakland Tribune. See also the Cal women's crew website. Funeral arrangements have not yet been confirmed.
Mystic Henley 2010 begins - The new competition to pick as many winners as possible at Henley Royal Regatta has started at http://mystic.rowingservice.com/. Previous users can log in with their usual details, including those who registered to play Mystic Worlds last August. The full list of entries has been loaded, and will be updated later today with any crews who have dropped out, and the non-qualifiers. See also #mystichenley on Twitter, which will show the latest changes, comments, and good luck messages from players to crews. Thanks to Rowing Voice and Regatta Radio for support.
For those who haven't played Mystic Henley before, the game is to try and guess who will win HRR in each of the 19 categories. Whoever gets the highest number of trophy winners right wins a prize hamper donated by Regatta Radio. However, there's a handy twist - you can change your choices any time until 10pm on Thursday 1st July. So over the next week, you can drop choices who lose or look as if they are going slowly, and pick new favourites, any number of times. You can see what choices other players are making, which may help you work out who to pick. Players can also contribute to the Twitter gossip feed from the site, and leave good luck messages for their favourite crews.
For those in Henley for the draw tomorrow (UK), a tempting prospect: Sporting Life in a Laptop - Chris Dodd on his career covering six Olympic regattas and more than thirty world championships for rowing. Saturday 26th June, 11:30am, tickets £6, booking details on the link. I can tell you he has some very good stories to tell, not all of which have made it into print before. Well worth a visit - RQ.
Rowing Canada Aviron (Canada) have announced their U23 team.
For those who didn't see it at the time, the FISA TV feed from Munich includes Mahe Drysdale co-commentating with David Goldstrom on the men's singles final (he was injured a while back so wasn't racing). Now that the races are archived, you can click on the one you want, and jump straight to that race in the World Cup 2 section. Some nice insights into what it's like racing the big boys, from the man who has scrapped with them for 5 years and is still the one they all want to beat.

Thursday 24th June 2010

Peterborough Junior Championships cancelled - UK - Sadly an extremely high build-up of algae on the Peterborough course (due to the sun), has led to the organising committee having to cancel the championships due to take place this weekend. A more detailed statement is available on the rowing club website (PDF format).
A deluge of notices recently on the Rowing Service noticeboard, including items lost at regattas, wanted ads, and lots of boats for sale. If you want a plainer version then see the RSS feed which shows the last thirty adverts.
Anyone want to catch up with Robin Williams (former GBR coach and before that head coach at Cambridge University), and in Henley for the month, should drop in to Totally Outdoors, his new shop at 25a Reading Road, H-o-T, 01491-576470. The shop sells outdoor sports clothing, equipment and books, but has a particularly large focus on rowing products.
Australian rower James Marburg is doing an athlete diary from his summer tour to Europe with the Australian World Cup team.

Wednesday 23rd June 2010

Andy Ripley commemoration (UK) - after the news last week, it has been confirmed that the funeral wil be a private service this coming weekend. But a memorial service will be held at 2:30pm on 1st December 2010, at Southwark Cathedral, to which all are welcome. In addition, to show the high regard in which Andy was held by the rowing community and Tideway Scullers in particular, as well as celebrating his yen for t-shirts, the club has produced 500 t-shirts which will be sold to raise money for the Prostate Cancer Charity, which Andy was passionate about supporting. The t-shirts are bright yellow, printed with the charity's logo, and on the back, words from his own writing:
" Dare we hope? We dare.
Can we hope? We can.
Should we hope? We must.
- Andy Ripley OBE."
T-shirts can be bought by emailing Gareth Sharpe. The suggested donation is £7.50 though with all proceeds going directly to the Prostate Cancer Charity, anything extra will be gratefully received. There's an obituary in the Telegraph, and an interview in May in the Times, as well as a great eulogy in Brendan Gallagher's blog.
Not picked up until this morning - Sir Steve Redgrave injured during charity cycling event (BBC report, the incident happened on Friday in the USA, news came out last night in the UK). Hope you're not too bruised Steve, get better soon. The event was his entry in the Race Across America, with a team of mostly ex-rowers (Sir Steve, Malcolm Cooper, Ian Neville, Pete McConnell, John Mottram, Francis Paxton, Joff Spencer-Jones, Frances Spencer-Jones = the Redgrave Crew). See www.redgravecrew.com for more about their ride, including blogs and pictures. THe aim is to raise £100,000 for Sport Relief and the Sir Steve Redgrave Fund: see the Justgiving page for the Redgrave Crew for how to donate. They're about 1/3rd of the way towards the target at the moment. See also their Twitter feed for updates and again some more pix, and the official RAAM site for full results.
A reminder that Leander is offering a new Open House Barbecue at the club on Friday 25th June (UK). All crews taking part in the Regatta qualifying races are invited to Leander from 5pm-9pm, where there will be a reasonably-priced barbecue available on the boat hard between the clubhouse and the towpath, with a cash bar adjacent to the new decking.
Two-times Isis oarsman Alec Dent, of Keble College, has been elected President of OUBC (UK). See yesterday's press release on the race official website.
The draw for Nithsdale Regatta (UK, Word format) is on the Scottish Rowing website.
And David Nolan has put pictures from the Scottish Championships (UK) on his Flickr page.

Tuesday 22nd June 2010

The draw and timetable for Henley Veteran Regatta (UK, 9th-10th July) are online (PDF format files). See the main website for competitor instructions and past results.
Information on the upcoming Holland Beker Regatta (26th-27th June, Netherlands), in both Dutch and English. Note particularly the overview page which includes the latest information on entries, soon draws, timetables and will later contain results.
The draw and safety instructions for Egham Regatta (UK, Sunday 27th June) are online.
Photographers at Henley Women's Regatta (UK) included BigBlade.

Monday 21st June 2010

Points and rankings from the Munich World Cup regatta (Germany). See also the main Munich 2010 index on FISA which has full results by race, and official communications.
The Munich results are also displayed in a different format on the Ruder-Weltcup website, which has a photo gallery from this year's event.
And Henley Women's Regatta results (UK) in the usual format.
The poster for Burton Regatta (10th-11th July, UK) is online (PDF format). The regatta is running a cunning "Two Day Cash Back" offer, where seniors who race both days get £2 off and juniors who do that get £1 off - see the file for terms and conditions. Both regattas are open on BROE (aka OARA).
A reminder that entries for Talkin Tarn Regatta (UK) close at 10pm on Thursday June 25th.

Sunday 20th June 2010

FISA are putting out live streaming video of the World Cup finals in Munich: see http://fisa.feedroom.com and then click on World Cup 2, on the LH side.
The BBC is also showing the feed in the UK on the red button live during racing, and will show a 54-minute highlights package from 17:05 today. Note that it is apparently very unlikely that they will repeat this on the iPlayer so you may want to catch or tape it today.

Saturday 19th June 2010

Rowing NZ has set up a Facebook page fpr the New Zealand rowing team which any current Facebook member can join.
Lightweight sculls duo want more gold (Simon Hart, Telegraph, UK). The Times (UK) has a long report from Munich but you have to register to read it online.
The list of Henley Royal Regatta entries is online, together with the 2010 press release. See also the general 2010 index which will gradually fill up with information, and the notice about temporary jobs.
More HRR info - this year the usual extended train services will run, but due to a programming issue, Network Rail won't be confirming the timetable until three days before the Regatta. As a result, the extended timetable isn't listed on thetrainline.com or National Rail Enquiries. For full details see the First Great Western HRR page which also shows specimen fares ant the full extended timetable (PDF format).
The draw for Berwick Regatta is up (UK).

Friday 18th June 2010

Sad news (UK) - this message received on Thursday afternoon from Tideway Scullers: "It is with enormous sadness that I have to tell you that Andy Ripley, rugby international, president oF Tideway Scullers and sportsman passed away at 12:30 on 17th June 2010 after a long battle with cancer". Further information will be posted on the TSS website when available.
The results page for Henley Women's Regatta is being updated, as is the Twitter feed, though not necessarily all the time.
Updates to the World Cup on www.worldrowing.com including live commentary during race, the racetracker live data stream with boat positions, and reports after each section of racing. These are also listed on the FISA twitter feed which dumps out their newslinks in a tweet format.
FISA's site can also be obtained as mobile.worldrowing.com, designed for mobile phone browsers.

Wednesday 16th June 2010

The organisers of the Bedford Lake project (UK) are embarking on a public consultation process as the next step to securing the development with Bedford Borough Council. They are requesting that those interested please fill in the online survey to give feedback about the plans. Planning permission has already been given, and the details are now being finalised. The trustees need as many reponses as possible by 12th July in order for the project to go ahead.
The draws for Marlow Regatta (UK) are up - Saturday, Sunday morning and Sunday afternoon are online (all PDF format).
The poster for Talkin Tarn Regatta (UK, Word format) is online.

Tuesday 15th June 2010

The Henley Women's Regatta (UK) draw is online in PDF format, together with the list of crews in time trials, time-trial instructions and invitation to the crew reception for competitors.
Worryingly, a single was stolen from a trailer at Peterborough City RC (UK) last weekend. See this notice for the details and police incident number. Reward offered for its safe intact return.
The poster for Bradford Sprint Regatta (UK, PDF format) is online. Entries open on OARA, and close at 2pm on Sunday 20th June.
A list of winners from Durham Regatta (UK, PDF format).
Results from Reading Amateur Regatta (UK) are online, also as a spreadsheet (Excel file).
Henley Royal Regatta (UK) still has a few jobs going for those who wish to work at the regatta.
Alumni of Bath University Boat Club (UK) are invited to a Pimms and strawberries reunion party at 3pm on Saturday 3rd July in Green Field. Tickets should be ordered by 25th June (there is an online booking and see-who's-coming system).

Monday 14th June 2010

Former oarsman Jamie Graham is doing a fundraising effort called the ForgetMeNot Row (UK), in aid of the Alzheimer's Research Trust (Jamie was diagnosed with early-onset Alzheimer's three years ago). The row will take place from Eton to Henley on Friday 2nd July, which is Henley Royal Regatta week. He has been joined by a stellar cast of rowers and ex-rowers, including several other Etonians: so far the list includes Tony Pooley, Hugh Matheson, Peregrine Moncrieffe, Hugh Sturgis, Alex Angus, Michael and Jonathan Baines, Christopher Blount, Christopher Daws, Martin Fitzgerald, Andrew Gordon, Rory Mann, Robert Marsden and Jonathan Seddon-Brown as well as family members Magnus, Fergus and Colin Graham. They will be taking turns to join the row and collecting as much money as they can in aid of the charity. The target is £50k, and they are already more than £30k on the way towards it. The link above is to the JustGiving page where you can make a tax-efficient donation. The enterprise could do with a couple more coxes, so if any would like to join in on that day, please contact Vicky Graham. They may also still need a following launch, as the one they had hoped to use is being overhauled. All contributions to the effort greatly appreciated.

Saturday 12th June 2010

01:02am Saturday morning (GMT+1) - World Cup update from the intense game between Harvard's footballers (sorry, soccer players), at Newell Boathouse: "Yanks 1, England 0. Donovan gets the winner in stoppage time. England mourns." (Thanks to the Rowing Service's on-site correspondent, CB).
IMPORTANT NOTICE ABOUT WINTECH HEEL RESTRAINTS which originates in the UK but may be applicable in other countries - There has recently been a problem found with WinTech heel restraints after a sculler in Evesham capsized and found that one of her heel restraints broke when she tried to extract her feet. The point of failure was where the cord is attached to a plastic clip. Fortunately she did manage to wriggle her feet out of her shoes.
OarSport - the distributors of WinTech boats in the UK - have suggested the following work round, whilst they come up with a plan of action with WinTech: By-pass the plastic clip and secure a separate lace directly to the metal eye on the heel.
The advice from the British Rowing Safety Advisor to umpires at control commission is as follows:  "Control commission checks should look very carefully at these boats and if there is any doubt about the heel restraint mechanism, they should require additional laces to be added."
Talkin Tarn Regatta (UK) is open for entries online.

Friday 11th June 2010

Cambridge's May Bumps (UK) are as usual providing a live commentary through Cambridge University Radio. See the results page for the latest charts.
Milton Keynes RC (UK) has done a revamp of their website and included results (PDF format) from their inaugural regatta.

Wednesday 9th June 2010

Results and pictures from the Canadian junior national trials (Canada Rowing Aviron).

Tuesday 8th June 2010 Sad news (UK) - John Peters, former Molesey oarsman and then Leander coach, died recently. The funeral will be held at 11am on Friday 18th June at St Mary's Church, Henley-on-Thames, followed by an interment at the Fairmile Cemetery and refreshments at Leander. Dress code: club ties.

Leander is also offering a new Open House Barbecue at the club on Friday 25th June (UK). All crews taking part in the Regatta qualifying races are invited to Leander from 5pm-9pm, where there will be a reasonably-priced barbecue available on the boat hard between the clubhouse and the towpath, with a cash bar adjacent to the new decking.
Provisional results from Saturday and Sunday at the Met Regatta (UK) - see also the pages for the Saturday and Sunday winners (good way to be sure who was in the crews...)
Russian rowing primed at Presidential regatta, Coastal champs aim to advance Turkish rowing, A British hit at first world cup (all FISA, WorldRowing).

Monday 7th June 2010

Full results from National Schools (UK) are up in a text-file dump from the NWSC scoreboard system, including all splits. (Good way to do it, easy to find everything quickly).
The points and standings from last week's Bled world cup (PDF format, FISA).
The index for the Munich world cup (Germany) is slowly filling up. Mostly in German still, more English pages usually appear once the entries close. Ignore the reference to the 2010 world championships on the current English welcome page - it's just a typo.

Thursday 3rd June 2010

CUBC coach Chris Nilsson (UK) is stepping down and going back to his home in New Zealand, for what are described as "lifestyle reasons". See the press release issued by CUBC yesterday and the official Xchanging Boat Race release also yesterday. There are snippets in most papers, not all online, plus on the BBC website and in the Cambridge Evening News (UK). The CEN also has the announcement that Derek Rasmussen is new CUBC President (OUBC's elections haven't yet taken place).
Results from Monmouth Regatta - Saturday sprint and Sunday regatta (both PDF, UK).
News from Cambridge (UK) - Rowers in hot water after complaint over speeding (!).
British adventurer Roz Savage arrives in PNG (Radio Australia).
Various changes have been made to the Hexham Regatta (UK) draw, due to scratchings. Competitors see the website.

Wednesday 2nd June 2010

Sad news (UK) - former HMSG/Coupe and Wales Commonwealth rower Kay (Katrina) Jacks died on 16th May from altitude sickness, while in Peru. A report in the Daily Mail. Kay graduated from Imperial College last summer and was on a gap year.
Egham Regatta (UK) is now open for entries on OARA/BROE, closing date 12 noon on Sunday 20th June.
A link to the official website for the Holland Beker Regatta (Dutch and English, Netherlands), taking place on the last weekend of June.

Monday 31st May 2010

Sadly, the rumours of Sims (UK) ceasing trading are true. ES Rowing Services have purchased all of Ray's stock of supplies such as pins, footplates, etc, which are specific to Sims boats, and can supply them as needed to people who want spares or refurbishments. Contact Eric at ES Rowing Services on 01628 666 255..
Entrants to Hexham Regatta (UK) are asked to check OARA, since there are 20 crews without events due to a lack of competition. Changes which might facilitate competition (eg moves of boat type or status) should be referred to the race secretary if you can't do them yourself in OARA/BROE.
Durham Regatta (UK) - IM3 open and women's coxed and coxless quads are being run, even though they were not on the initial poster (the website is now correct). Doubling-up rules as per other IM3 events apply.
Hooray Henley Facebook page, featuring a count-down to HRR and, apparently, "news and hot gossip from the girls who scull under Henley Bridge" (UK).
The later newslinks from Bled - Greg has GB golden eight return (Mirror, UK), Better to come, say winning Cup pair (Stuff, NZ), Cool Campbell takes a step in the right direction (Belfast Telegraph, Northern Ireland, UK), Kiwi crew eye more improvement after world cup win (NZ Herald, NZ), Irish pair finish sixth in A final (Liam Gorman, Irish Times, Ireland), Grainger on top of the world (Mike Haggerty, Aberdeen Press & Journal, Scotland, UK), Peter Reed steps in to help GB crew strike gold in Slovenia (This is Gloucestershire, UK), Canada paddles to 7-medal haul (The Province, Canada), Rowing world cup builds up with superlative performances from British crews (Rachel Quarrell, Sunday Telegraph, UK), Greg Searle claims gold on return as British rowers shine at world cup opener in Slovenia (Rachel Quarrell, Daily Telegraph, UK), US wins three medals at rowing world cup in Bled, Slovenia (USRowing, Row2k, USA), Kiwi rowers take out world cup event (Stuff, NZ), Bond and Murray star at rowing regatta (TVNZ, NZ), World cup comeback success for former Olympic champion Greg Searle (Daily Mail, UK), Oar blimey, Greg's back (The Sun, UK, with a highly inaccurate comment about Grainger and Watkins added in), Searle enjoys golden day in Slovenia (The Independent, UK), Searle the hero as Team GB dominate the water (ESPN, UK), No medals for Slovenia at first rowing world cup meet (Slovenian Press Agency, Slovenia), Searle rolls back the years to capture gold for Great Britain (More Than The Games, UK), Purchase strikes gold on world cup comeback (More Than The Games, UK), Greg Searle's amazing comeback continues as GB eight win at world cup (Martin Cross, Guardian, UK), Moynihan shows class on world cup return (Robert Treharne Jones, Irish Independent, Ireland), Lamb and McCrohan fall just short (RTJ, Irish Independent, Ireland).

Friday 28th May 2010

The Bled World Cup starts today (Slovenia) - see the FISA results page for results, communications, Quicktime audio commentary from the course, and timetables/results summaries.
See also the Bled 2010WCup/2011 WChamps website, which includes quite a lot of local and venue information for this and next year.
Rowing Voice tweeting non-results comments from Bled during racing on twitter.com/rowingvoice.
Sad news - belatedly from last week - Durham Regatta Committee chairman Jeff Lodge died two weeks ago after a short illness. There's a tribute to him in the Durham Times (UK).
Adaptive indoor rowing is one of the sports to be included in this year's London Youth Games, 3rd-4th July at Crystal Palace. See the official website, and they also have Twitter and YouTube feeds.

Thursday 27th May 2010

The 2010 world championships website for Karapiro (NZ) has added a cute feature: video flyovers showing how the venue is going to look during the championships. See the Karapiro video page: there is a general clip and then specific ones for the two types of ticketholders, showing their access route into the venue. Very impressive: good-looking but also extremely informative. Now all the venue has to do is live up to its promises!
A poster for the Great Western Summer Head, the first rowing event to be held on the Cleveland Lake, Cotswold Water Park (just south of Cirencester, UK). The format is a 1000m head, with all crews allowed to race twice per division if they wish (the race committee will take their better time). Two divisions at 11am and 2pm; Head of the Lake prizes, open to juniors and masters. Hosted by Cotswold RC, who are based nearby at Keynes Country Park. See also the Cotswold Water Park website, where you can download a detailed PDF map of the western section of the park. Cleveland is lake 74, just visible at the lower right-hand edge of the first page of the western area map, and going onto the second page (lower left edge).
Results from Weybridge Ladies (UK, last weekend), nicely arranged with the finals first.
And from the Champ Eights Head in Cambridge (UK, Excel format).
And from Castle Semple Regatta (UK) in Word format.
Worcester Spring regatta's results are up in PDF format (UK). Always nice when race secretaries bother to publish the number of competing crews, makes the results more meaningful.
The provisional results from Nottingham City regatta (UK) can be viewed on Google Docs (a bit slow) or downloaded as a PDF file.
The results of hte NOrth East regatta (Scotland, UK) are online, together with the results of the Championship of the Dee, the local VL competition, this year won by Aberdeen Schools.
Oxford Summer Eights: Wednesday's bumps and Thursday's starting order.

Wednesday 26th May 2010

The poster for Ironbridge Regatta (26th-27th June, UK) can be downloaded from the website (PDF format). The regatta is being held in divisions this year, for a change, and this means very hard rules about when you can and can't double up: competitors please note.
The start order for Wednesday of Summer Eights (Oxford, UK, today) is on the Eights index page (in PDF format).
The deadline for British Rowing Volunteer of the Year nominations (UK) closes on Friday 28th May.

Tuesday 25th May 2010

The draw for National Schools (UK) is on the official website in various handy forms. It's another record entry, more than 4,000 competitors. This year there is a new J16 women's pairs event on the Sunday, and this year the J17 men's singles will be presented with a new cup, the Politzer Trophy, named for former NSR chairman Peter Politzer.
Pontoon Sports, who make rafts etc, have started a Facebook page and a Twitter feed for their products.
Hexham's Northern Rail Hexham Regatta (UK) has been open on OARA/BROE for a few days. Poster (Word) online, together with information about the grand prize draw (tickets available at the regatta).
Rowing Canada Aviron's lineup for the first World Cup regatta this week.
The Scottish Rowing Championships (UK) have opened for entries. The Scottish Rowing My Eventz system is the route in: if you haven't already registered, please do so if you want to enter.
Scottish Rowing are also advertising for a new rowing development manager. See the job description and job pack (both PDF).

Monday 24th May 2010

Results from Walton & Weybridge Regatta (UK).
From last weekend, Poplar results (UK, PDF).
Results from Bristol Avon @ Saltford (UK).
Shrewsbury Regatta last weekend (UK) has pictures on the Gallery page but I can't find the results yet.
From last weekend, Bedford and Thames Ditton and Poplar (PDF) results.
The UK Surf Rowers League (UK) has upgraded their website (looks great now) and people on the newsletter mailing list will just have received an invitation to the European Surf Rowing Championships on 28th August on Wijk am See beach in Holland. There's also a regular blog. UKSRL members feature in the Russell Crowe Robin Hood film.
The Talkin Tarn regatta poster (MS Word, UK) is online.

Saturday 22nd May 2010

Biorower (created in Austria) is launching a new single sculling rowing machine, with a sliding frame to make the dynamics more precisely like rowing a boat. See the website for details of that and all the Biorower models. A visit to test and train on the Biorower in a club in Vienna is offered.
Updated timetable and entries for the Bled world cup next weekend (FISA).
A report on the Wedau regatta (FISA).
Rowing on results for Oxford's summer eights (UK) have been sent out, and will no doubt go up on the Eights index page once they are finalised tonight at midnight. There are no race-offs.
Draws for the weekend's racing (UK) - Nottingham City, Worcester Summer (PDF), Walton & Weybridge (Excel), Bristol Avon at Saltford, Castle Semple (PDF), Weybridge Ladies, Champ Eights Head (Cambridge closed event). The Walton & Weybridge timetable is also available.

Wednesday 19th May 2010

GB team for the World Cups named (GB Rowing, UK). A few extra notes: the W4x hasn't yet taken shape due to injury, so Vernon and Rodford are racing in a double and then being joined by Grainger and Watkins to form a temporary quad if there are not too many entries in Bled, just to get more racing. Whitlam and Reeve are the formal W2-, and Reed/Hodge the formal M2-. The M8+'s personnel may change over the world cups since there are injuries (most notably Tom James). A new M2x has arisen from trialling, Wells/Bateman, and due to injuries in the M4x group Lucas and Townsend will race another double for now. Hunter is also carrying a slight injury so though he and Purchase have emerged as the LM2x, Purchase will do LM1x for the first WCup regatta, and the LM2x entered is U23.
Entries for Tyne Regatta (UK, sponsored by Port of Tyne) close at 10pm on Thursday 20th May. Details on the official website.

Wednesday 14th April 2010

The draw for Chester-le-Street Regatta (UK) is online in HTML format or downloadable as an Excel spreadsheet. The information is part of the new Chester-le-Street ARC website.
The poster for Tees Regatta (15th May, UK) is online in PDF format. Further information coming soon, and entries open on OARA this weekend, closing at 9pm on Thursday 6th May.

Tuesday 13th April 2010

Entries for Wansbeck Regatta (UK) are now open.
Danson Dashes cancelled (UK). A message from the organiser reads: "It is very much regretted that having been advised of a number of unexpected additional requirements that we needed to meet in order to hold the Dashes on the lake, and having costed them, we can see no way that we could run the event without incurring a considerable loss unless we charged a ridiculously high seat fee, neither of which are acceptable. Accordingly the event has been cancelled although we still hope that now we know the likely cost we may be able to raise enough sponsorship to run it next year".
From GB Rowing (UK), news releases and results from the finals, semis and time-trial from the recent selection trials in Hazewinkel.
Also from yesterday and the day before, the Rowing Voice twitter feed from Belgium, now closed at the end of the GB trials racing (UK).
Also from GB Rowing (UK), Raynsford forced to retire.
Wallingford Regatta (Sunday 2nd May, Dorney Lake, UK) is open for entries on BROE (was OARA). Payment by cheque please. Entries close at 9pm on 22nd April at the latest, but probably before if they reach maximum capacity before that. "150 entries were received in the first 12 hours so competitors are advised to hurry up or risk missing out", say the organisers.

Sunday 11th April 2010

Sad news (Northern Ireland) - The Belfast Telegraph's rowing correspondent Charlie (really Clifford) Charlton died on the morning of Saturday 10th April after a battle with cancer. The funeral is at 10:30am on Thursday 15th April, at All Saints' Church, University Street, Belfast. The family invites everyone to attend a reception after the service, at Belfast Rowing Club, Hay Island, Lockview Road, Belfast.

Thursday 8th April 2010

Wednesday 7th April 2010

A website and details for the 2010 FISA world rowing tour, which runs from 10th-17th October in Brisbane (Australia), on the Brisbane and Noosa rivers, and Noosa Lakes. Timed to allow those with leisure time to carry on to New Zealand for the worlds afterwards... See the foot of the page for the brochure, invitation, application form (all PDF) and detailed schedule. Numbers are strictly limited.
The HORR split times for crews timed at Barnes Bridge, the ARA and the Finish, have been published (UK). The file is ASCII - see the link in the webpage to the full file but also the page shows the abbreviations and notes/symbols used

Monday 5th April 2010

FISA's Athlete in Focus this month is David Crawshay (Australia).

Saturday 3rd April 2010

For those with iphones, it's possible to watch live TV in the UK (about 20 seconds behind the main feed) using http://iphone.tvcatchup.com/. Just register (requires choosing a username and password, no fee), then log in and click on one of the free TV channels including the whole of the terrestrial set (BBC1 showing the Boat Race coverage today), and most of Freeview. There are probably similar systems for other smartphones.
Change in Isis - Ben Snodin is out (virus this morning is what I heard from the press office) and Doug Bruce is in.

Friday 2nd April 2010

IMPORTANT NOTICE FOR TIDEWAY USERS (UK) ‹ The PLA has dragged three of the navigation buoys ‹ the Black Lion buoy (red), Lep buoy (green) and Duke's Meadows buoy (green) right in to the bank in case the Boat Race coxes might need to steer in that region during tomorrow's race. Users of the Tideway on Saturday morning please beware as they are in the way if you're working the slacks. All three buoys are between Barnes and Hammersmith Bridges. Because it's a bank holiday, do not assume that they will necessarily be put back in place straight away after the race: it might take until the right tide for Driftwood to reach them, on Sunday 4th April. Please circulate to everyone who might need to know.

Thursday 1st April 2010

Rowing Voice volume 4 issue 2 now out - Boat Race special. See this picture for the front page. Visit the Rowing Voice website and register or log in to read: £20 for the full year's subscription, or £3 per issue. Any new subscribers who sign up before the end of 5th April 2010 and email the word 'REQUEST' before midnight on 5th April 2010 may have their subscription (which will automatically start at 4:2) backdated to include issue 4:1, ie the first one of this year. Click on 'Archive' on the Voice site, to see thumbnails and descriptions of previous issues. The updated subscribers' discount scheme pack will be out shortly.

Friday 19th March 2010

Details of the Walton Small Boats Head (10th April, UK, rescheduled from December), are now up. Entries online via BROE/ARA.
Details of the Strathclyde Park Regatta and Scottish University Championships (Scotland, UK) are on the Scottish Rowing news page - see the links on the right-hand margin under the SPR banner. Includes an online entries link and information for crews.

Thursday 18th March 2010

An invitation to the Wall Street Journal Boat Race seminar on 3rd April 2010 at London Rowing Club, Putney (UK). All details in the Word document.
Unfortunately the River & Rowing Museum evening "Putney to Mortlake withe media" scheduled for next Thursday (UK) has had to be cancelled due to lack of advance bookings.
After a 10-year break, Erith Rowing Club (UK) will once again be holding the Danson Dashes on Bexleyheath Lake (south-east London) on Sunday 9th May. Details from Michael D Kennedy, phone 07904-444602. However, Michael is of email from 19th March to the week of 5th April so will communicate by mobile/text during that period and the information will not yet go up on the Erith RC website.

Tuesday 16th March 2010

Live results from today's National Junior Indoor Rowing Champs (UK) on the London Youth Rowing Twitter feed. There's also an NJIRC blog though it hasn't been updated since before the entries opened.
The Welsh rowing trials originally scheduled for this coming Sunday (21st March, UK) have been moved to Sunday 18th April, due to clashes with other events. Further details will go up on the Rhywfo Cymru/WARA website in due course, and the athletes who have already entered will be emailed directly with the new arrangements.
Welsh Rowing (UK) have a vacancy for a part-time, high performance Academy coach (PDF). Closing date 2nd April.

Monday 15th March 2010

The Women's Head (UK) has their other results formats up - Barnes & Hammersmith times, results by division and in alphabetical order (all PDF).
A reminder that the Rowing Sabbatical job for Oxford University's college rowing (UK) is open until midnight on Friday 19th March 2010. A full job description is available (PDF format), and other queries can be answered by the the current sabbatical officer. Applicants must have at least three years' experience in a rowing environment, experience of bumps racing in Oxford, some experience of event management, and should typically be recent graduates of Oxford University when they take up the job.
Putney to Mortlake with the media - Thursday 25th March at LRC (London, UK) sees former BBC commentators Barry Davies and Peter Drury sharing their experiences. £15 including buffet. See the flyer and booking form (PDF and Word, respectively).
Bobby Thatcher is doing stand-up paddleboarding and is helping a group bring some boards to the Tideway on Tuesday 27th April from 6pm onwards, to let people have a go. See link for the full notice (UK).
Updated version of last autumn's visiting the Tideway advice from Chris George (UK).

Sunday 14th March 2010

Results from the Women's Head now available (UK) - overall by-time up (PDF) and the other analyses will follow when the results are confirmed. The GB squad composite boating from IC won, beating Leander by 20 seconds.

Saturday 13th March 2010

The Women's Head is today (UK) - note that Hammersmith Bridge is closed to vehicles all day (but open to pedestrians and cyclists), and that congestion is expected around Putney and Chiswick Bridges.
Results from Thursday's Schools Head (UK, PDF format).
And results on MyRaceTime for the Oarsport Junior Sculling Head on Friday (UK) - overall results (sortable in various ways), and by category (ditto). Just remember when sorting the full list that only divisions 1 & 2 (older scullers) did the full 5400m (3 legs) - the rest did 3600m (2 legs of the lake).
A reminder that the closing date for the OUWBC chief coach's job is Monday 15th March (UK). Potential applicants please do ask for the details first - it's not a full-time job.

Friday 12th March 2010

Press links from the last 48 hours - Flame sparks pride, deep emotions (VancouverSun, Canada), Olympic disappointment is something no athlete should have to deal withalone (an excellent article from Kelowna.com, Canada), Phoebe (13) picked to represent East of England (Lynn News, UK), Doping control at Paralympics looks for same rugs but some different techniques (Canadian Press, Canada), Tori McClure: A pearl in the storm (TCPalm, USA), Dredging has begun on lake (Burnaby Now, Canada), Crews pick Augusta for calm water, nice climate (Augusta Chronicle, USA), Rowers earn 15 medals at Miami regatta (Cape Coral Daily Breeze, USA), Their next front line willbe in athletics (The Star, Canada), James Tomkins contemplates unlikely bid for London Olympics (Perth Now, Australia), Sewage spills (TheState, USA - third story down), Kiwi becomes second person to row across the Tasman Sea (The Times, UK), Rowers set their sights higher (Worcester News, UK), Quest to reopen Lake Whitehurst buoys anglers (Pilot Online, USA), Adventurer finishes solo row across Tasman (ABC News, Australia), Mentor's Katie Spotz approaching shore after trans-Atlantic journey by rowboat (Cleveland Metro, USA), Trans-Tasman rower reaches shore (New Zealand Herald, NZ), Rower Shaun Quincey ends epic journey (Stuff, NZ), Rowing romance (Gazette Times, USA), Brabants, Searle and Queally proving John Lennon wrong (InsideTheGames, UK), Corkmen cross Atlantic in 57 days (Irish Examiner, Ireland), Rules set for boathouse (WCF Courier, USA).

Tuesday 9th March 2010

The Head of the River start order is out (UK).
More blogs up from the Xchanging Boat Race crews (UK) with videos from both sides.
Details of Abingdon Spring Head (Sunday 18th April, UK).
The website for Pocock Racing Shells (USA) is http://www.pocock.com, email info@pocock.com, tel 00-1-425-438-9048.
With regret, the organisers have cancelled the Ponteland Junior Head this year (UK) since they could not find a date with suitable tides which did not clash with other events. The scheduled date of 2nd April 2011 for next year is hoped to be OK.

Monday 8th March 2010

This year's Henley Boat Races ball is once again being held at Phyllis Court on the night of Sunday 28th March, after the races (UK). Anyone wishing to go to the ball who has not yet bagged a ticket, please contact Alice Millest. Tickets are £15 per head.
The Oxford City Bumps will be held on Saturday 24th April (UK).
There's a special offer on at Oxford Brookes until Saturday 13th March (UK) - £12,000 for a 2005 eight, plus two pairs, plus spare shoes and riggers for the eight. See the RS noticeboard for details.
Full results, photos, videos, etc for the Oxford Torpids bumps are here on the OURCs website (mix of formats, UK). Christ Church stayed head in the men and Magdalen women claimed their first head of the river title.
And from a week ago, the Cambridge Lent Bumps final results (UK). First and Third stayed head in the men and went head in the women.
Out nice and promptly, the Avon County Head results from Saturday (Excel file, UK).
Results from the Hammersmith Women's & Juniors' Head (UK).
Provisional results from the GB junior trials in Boston on 20th/21st February - Saturday division 1, Saturday division 2 and Sunday (all PDF, UK).
Results from the Tyne Head in the last weekend of February - division 1 and division 2 (both PDF, UK).
Results for the BUCS Championship & Beginners Head from Saturday, and Sunday eights, fours and quads (all download to PDF files, UK).

Friday 5th March 2010

This year's Reading Head (UK) has been cancelled due to strong stream.
Details of the Head of the Stour (UK, 21st March) are online. Held by Christchurch Boat Club in the local harbour.
A link to a boat-builders in South Africa - Hartwanger Rowing. Their main makes are coastal, adventure rowing boats, and intermediate sculls.
The Australian National Championships (AUS) are running, and apparently there is some racing some racing being streamed live and free.
A website for Andover Crew (USA).
Entries for next Friday's Oarsport Junior Sculling Head (UK) are online.
Downing Street has responded to the Tideway sewage petition (UK).
Sorry for the long gap - just been busy and should have updated before. More will come shortly as I trawl through the latest news.

Monday 8th February 2010

British Rowing's list of defaulting clubs has been published - they have either failed to pay affiliation fees, or have not submitted water safety audits.
Oxford University Women's Boat Club (UK) has an opening for a new head coach. Applicantions on request, closing date Monday 15th March.
Guangdong Province (China) is looking for a new women's coach (PDF advert). Closing date 15th March. The contract lasts until December 2013, ie until after the next All-China interprovincial games.
The latest FISA Circular is online at WorldRowing (all PDF files).
Details of the Snowdon 60th Anniversary Boat Race challenge on Friday 5th March.
Details of the D'Inverno Sul Po regatta coming up next weekend in Turin (Italy).
The results for the Hampton Fours & Eights Head (UK) are online. They are being published by www.myracetime.co.uk, a results service set up originally to help Hampton School BC do its results, now a publicly accessible service providing results in multiple formats (including Twitter, SMS, Facebook) to competitors, and a timing service for race organisers. Nice neat site - when you're in the Hampton results you will see you can sort by category, club name, etc, by clicking on the headings.
Results from Peterborough Head of the Nene (UK) can be found in the PCRC results section, in time and event order for each of the three divisions (PDF files).
Results from the Wycliffe Big Head (UK) by division - note, in start order not in finish time order - and by event (both PDF format). Since it may not be obvious, lacking a time-order file, the RSSBC J18 JM8+ (start number 101) was the fastest of the day, finishing 23 seconds ahead of Radley's div 2 entry in IM2 M8+.
Results from Durham Small Boats Head (UK) are online.
A good weekend for clubs putting their results up fast - the other club on the ball was Warrington, who have published their Head of the Mersey results (PDF) promptly too. Category winners picked out in yellow.
The start order (PDF) for the Henley Fours & Eights head (13th Feb, UK) is online together with competitor instructions. Crews are advised to check the site for information regarding weather and river conditions, as the event draws closer.
It has been confirmed that Tees Primary and Adaptive Regatta (UK) wlll run this year, on Saturday 7th August. There will be a mini-head in the morning and a regatta in the afternoon. More details later.
The catering tender for Strathclyde Park rowing events is online (Scotland, Word file).
Entry details for the Strathclyde University SBH (Scotland, UK) are online.
Results from the Western Eights Head (Scotland, UK, Excel file).
Amongst the rowing headlines (more tomorrow), the Halberg Awards in NZ were full of the sport. Roming dominates Halberg Awards (NZ Herald), Vili, Evers-Swindells lead Ladies Night (Stuff), Golden twins darlings of decade (Waikato Times) were the main stories. Winners were Mahe Drysdale (male athlete), Dick Tonks (coach), Eric Murray and Hamish Bond (team) and the Evers-Swindells (decade champions), but Drydale was beaten to the overall top award by shot-putter Valerie Vili.

Friday 5th February 2010

Paul Neville has launched Intersport Racing Boats and is bringing some of his new stock to Durham Head (UK) this coming Saturday to demonstrate it. City Boathouse, during the race day.
Pictures from the Scottish Indoor Rowing Champs are online (UK). At the event Mathias Auer (Clyde) set a new world record for the ergo marathon, finishing in 2 hours 29 minutes 56.7 seconds.
From last weekend, the Quintin Head results (UK), in plain or also PDF format. In the main webpage, category winners are in bold and you can click on the headings to re-sort the results in different ways. Crew names are linked to their photographs from Birdman Photography.

Thursday 4th February 2010

FISA's Athlete in Focus this month is Olaf Tufte.
IT's empty of 2010 data at the moment, but the FiSA Team Cup (Seville, 20th-21st Feb, Spain), has an improving website on the event here. Some previous results are included, and if you click on Competicion there will fairly soon be XVI information for this year's event.

Tuesday 2nd February 2010

The Scullery is organising its annual junior head at Dorney this year, and sponsored so now called the Oarsport Junior Sculling Head (Friday 12th March, UK). See links for details. Entries are invited in a wide range of events. This year it will be 5,400 for J18-J16s over three legs, with crews required to keep moving as they turn (though timing will be suspended until they start racing again). J14s/J15s will do two legs in separate races (both from start to finish).
Start order and competitor instructions (Excel and Word respectively) are available for Durham Small Boats Head (UK). Page six (boating times and penalties) are particularly worth a read.
Durham ARC (UK) has two part-time job vacancies, 15-20 hours a week for one and casual (approx 5 hours a week) for the other, to start on 1st March and 1st April respectively. See here on their website for details. The page has job descriptions which include a closing date of 12 noon on Friday 26th February 2010 for the first job and 12 noon on Friday 12th March for the second job.

Monday 1st February 2010

Tyne RC (UK) has agreed to take over the running of Ponteland Junior Head (see last year's information) now that the school no longer has a boat club. The 2010 race is currently allocated 3rd April, which is not good tide-wise, is on Boat Race day and is also Easter Saturday, none of which work particularly well for the potential junior audience. The organisers would like to move for better tides but to avoid clashes, and propose Saturday 10th April 2010 as the best alternative. They would welcome comments from local clubs on the general timing (early April), the new date proposed, and the format (3 divisions over 2400m). Next year they propose to move back to 2nd April 2011, which will fall within the school term. Contact Tyne via their website.
The results and photos from the Swiss Indoor Champs (Switzerland) are online. Andre Vonarburg won his 11th Swiss Indoors title in 5:49.5.
Details of Tyne Head (27th Feb, UK) are online.

Friday 29th January 2010

Clothing company JKUK (UK) has an opening for a sports administrator in Putney, London. They are looking for "an enthusiastic individual to join us and provide administrative support to the sales and management team." More information on the CrewRoom website. The closing date for applications is Monday 1st February 2010.
Devotees of the New Zealand school rowing community may be interested in this new site from Nick McMaster which discusses and analyses results at the Maadi Cup National Schools Championship in recent years. Click on 'presentations' but there are also some result analyses listed under 'sitemap' which are worth looking at.
The official Xchanging Boat Race website also has update blogs from both camps - see the CUBC video diaries or OUBC video diaries links on the front page for the blog clips.
City of Swansea RC (UK) has shifted its website to http://rowswansea.org.uk/.
There is a Level 1 indoor rowing coaching course being run at Durham Amateur RC (UK) on 27th-28th February 2010, 9am to 5pm, with the course fee paid for by the Tony Blair Sports Foundation. 12 places, first-come, first-served. Attendees just need to pay an extra £10 to register with ROWHOW unless they are already British Rowing members. Closing date for applications is Friday 5th February. If you wish to attend, please send the following to sarah.fanning@tonyblairsportsfoundation.org:- Name, address, email, contact phone number, age and date of birth (why both?!), name of school/club/organisation as applicable.
Durham School (UK) is offering sports scholarships for new sixth-formers, and includes rowing. Anyone interested in finding out more should contact the school or Mr J Williamson on j.williamson@durhamschool.co.uk.
Last weekend lightweight Pedro Fraga set a new world record of 6127m for 20 minutes at the Amsterdam World Ergohead (Holland).
Entries ar open on BROE/OARA for Durham Small Boats Head (UK). The first 100 complete paid entries for each division will be taken. Online payment is accepted.
A reminder that the European Masters regatta will take place between 30th July and 1st August in Munich this year (Germany). Contact Karon Phillips for more information.

Monday 25th January 2010

Bert Bushnell's funeral (UK) is on Wednesday 27th January, at St Mary's, Henley-on-Thames, at 2:30. The family are happy for the rowing world to attend.
Coldharbour BC (UK, alumni of the University of West of England BC) is holding a bash on Saturday 30th January to celebrate their fourth anniversary as an ARA-affiliated club, and to raise more funds for UWEBC. So - Coldharbour Party IV, 30th Jan 2010, cost £10 (UWE students £5), time 7pm to late, venue Thames Tradesmen, Chiswick, London, entertainment hog roast, fireworks, DJ, raffle and much more, dress code Henley Regatta attire, colour scheme red, white and black. Potential attendees please contact Nic Lowry, Coldharbour captain.
Details now online for the 2010 Vesta Veterans' Head (UK, 28th March, 11am on the outgoing tide).
There is a vacancy at Active Tools and John Ewans Design (its sister company, UK), for a modelmaker. The role is broad but would ideally suit a rower with a modelmaking background.
Crabtree's website address (UK, former CUBC members) is now www.crabtreeboatclub.com.

Friday 22nd January 2010

Weybridge RC (UK) is shifting its websites. The new addresses are www.weybridgerowing.org.uk and www.weyfarers.org.uk. Links for Weybridge Silver Sculls and Weybridge Head have changed accordingly.
Poster for the Bedford Fours & Eights Head (UK, PDF format).
Entries are now open for the Peterborough Head of the Nene (UK). Entries via BROE/OARA.

Tuesday 19th January 2009

Much requested both by those who were at the funeral and those who were not, Hugh Matheson's tribute to Carl Smith (PDF format, UK).
The poster for the North of England Head (UK) is online. To celebrate their 75th anniversary, Royal Chester are offering one free entry to each of the winning clubs since 1935, which is 17 in all. Nice touch.

Monday 18th January 2009

Sad news (UK) - Bert Bushnell, who was Britain's oldest surviving Olympic rowing gold medallist, has died aged 88. Short note in the Henley Standard.
And more (USA) - another 1948 Olympic rower, Norman S Buvick, died on 15th January. An obituary on the Noozhawk website>
The PDF poster for Kingston Head (UK) is online. Note an important change to the programme: the race will now be split into two divisions, eights at 11am and small boats at 2pm. Entries via BROE/OARA.
Rowperfect UK is planning a servicing visit to Dublin, Ireland. They plan to be based at Trinity College Dublin BC, Islandbridge, Dublin. Local clubs who have Rowperfects and wish them to be serviced during this visit should email info@rowperfect.co.uk with their club name, contact details including phone number, and the number of Rowperfects needing to be serviced. Clubs are responsible for transporting their machines to TCD in advance of the servicer's arrival on Monday 25th January, and collecting them on or after Friday 29th January. Payment by credit card only.
Manchester-based company Quayside Clothing Ltd (UK) have products which might suit rowing clubs. They also say they may be interested in sponsoring rowing 'teams' so potential clients could get in touch. Ask for Simon Turner, their online marketing guy. He says this is likely to take the form of cheap clothing for those doing a deal involving personalisation of kit. They don't offer rowing-specific items.
Rowing news - Solo rower braves two oceans for Sidmouth Lifeboat (Devon 24, UK), Great day on lake for rowers (Timaru Herald, NZ), Rower Shaun forced to stay ashore (Coffs Coast News, Australia), Rowing Solo: Roz Savage (Daily Mail Online, UK), Rowers' effort to help charities (RedcordNet, USA), Black nails, boozecake, birds and a bug (Atlantic Rowing Race, YachtPals.com), Crews hot in small conditions (Sunshine Coast Daily, surfboat rowing, Australia), Rowers set hot pace (The Mercury, Australia), BRC rowers off to Chennai (Sunday Times, Sri Lanka), Youngest transatlantic rower raises funds for fresh water (Tonic.com, USA), Catterline bid to revive rowing with community boat (Press & Journal, UK), RCTW juniors prepare for SWEAT (Texas Sports News, USA), Rutledge looks back, offers advice to new Olympians (BC Local News, Canada), Accident led to CSH's Terry becoming a better rower (Greenwich Time, USA), Multisport: Ex-Olympian eyes toughest of records (Otago Daily Times, NZ), Like father ... like son! (Sunshine Coast Daily, Australia), Lost and found: James Cracknell goes geocaching (Daily Telegraph, UK), Rockland youth program teaches rowing & more (WABI TVS, USA), Concept 2 Holiday Challenge raises $27,944 to support food-based organizations (Row2k. USA), Week one: Bexhill rowing club and the colonnade (Bexhill Observer, UK), Let's call fulltime on this and start again (NZ Sports Yahoo, involves rowing, NZ), Blenheim rowers get down to business (Marlborough Express, NZ), New talent for rowing club (The Recorder, Australia), Scull named in coach's honour (Manning River Times, Australia), 200 races in three days (Manning River Times, Australia), "Facebook twins" Cameron and Tyler Winklevoss offer Oxford experience in Boat Race (Patrick Kidd, The Times, UK), Lia bares all for rowing challenge (Southern Daily Echo, UK), Correction - rowing (St Cathareine's Standard, Canada), Hinckley rows Head of the Charles for third time (Foster's Daily Democrat, USA), Griffin's twin peaks (Irish Independent, Ireland), Scully throws down the gauntlet (St Helen's Recorder, UK), Wetzel: Olympic athlete on the spirit of the Games (BC Local News, Canada), Corkmen set out for Barbados in rowing boat (Irish Echo, Ireland), Good vibrations for Beech boys despite 'lumpy sea' (North-West Evening Mail, UK), Media advisory, Olympic rowing (Sports Journalists Association, UK, about a gold-foot-hand-casting session postponed from December).
There are also lots of headlines about a rowing boat tragedy in Malaysia, but this is a dragon boat capsizing, not a fine shell (dragon boats can be much more unstable as the oars don't provide a counterbalance). Six Penang high school students dead, sadly.

Saturday 16th January 2010

Just noticed on the Wallingford Head page (UK), tomorrow's rescheduled Head is cancelled because the meltwater has sent river levels up 3ft overnight (and still rising), and the flow rate is up too. All cheques will be destroyed.

Wednesday 13th January 2010

New UK company QR Racing is offering its first product, the LeverGlide adjustment system which is basically a quick-release for rowing stretchers. Can be retrofitted to most existing stretchers.
Rowers rescued from docks by City Airport firefighters (Newnham Recorder, UK). The story was also in the Sun, with the extra par: "They were confronted by staff and armed police checked if they were terrorists. Club rower Stephanie Lowe 27 said 'we were lucky - police said we could have been shot.'"
The Northern Rowing Council (UK) is keen to gather views from their local clubs on the north's Autumn Sculling Series ahead of the imminent wash-up meeting. If (and only if) involved in the series, please download the [Word] questionnaire and return it to Chris Smith before Monday 18th January. Individual opinions preferred.
Entries are open for Henley Fours & Eights Head (13th Feb, UK) with the PDF poster available online. Further info will be posted on the event page in due course. Entries via OARA/BROE only, and payment only by cheque sent directly to the rowing club.
Entries are open on OARA/BROE for Worcester Head (20th Feb, UK), and close at 5pm on Saturday 13th February. Empacher number slots are required.
Ice ice baby - pictures of current and historical freezings of the River Dee (UK) thanks to Grosvenor RC. Includes a video of the Dee being frozen in 1963 with rowing club members and others walking on it (don't try this at home). (Thanks BC).
Event posters are now online for the Hammersmith Women's & Juniors' Head (Sun 28th Feb, UK) and Hammersmith Head (Sun 14th Mar, UK).

Monday 11th January 2010

Carl Smith's funeral service will be on Friday 15th January, 1pm, at St Mary's Church, High Pavement, Lace Market, Nottingham, NG1 1HW (UK). See Multimap location here. There are two multistorey car parks just a minute's walk on both Fletcher Gate and Stoney Street roads nearby. The burial is at 2pm, Wilford Hill Cemetery, Loughborough Road, Nottingham NG2 7FE (map here), and there will also be a gathering at Nottingham Rowing Club, Trentside North, West Bridgfor, Nottingham, NG2 5FA (map). As attendance is likely to be large, please would anyone wishing to attend any part of the day contact Alex by email.
Entries for Wycliffe Big Head (6th Feb, UK) are open on OARA and filling up fast.
A reminder that the British Rowing Team Leader vacancy (UK) closes on 15th January, so anyone interested should get their application in pronto. Link includes further links to PDFs with the job description and candidate specification.
Entries are open online for the Thames Valley Trial Head (31st Jan, UK), at the new Marlow Regatta website. Click on the link under the Welcome headline to reach a page which tells you how to register and log in for online entry. Payment is only by cheque at the moment though they hope to activate WorldPay payment before entries close at noon on Saturday 23rd January.
10 sports gear inventions (Observer, UK) includes no. 8 - the Clasper racing shell.

Wednesday 6th January 2010

Tributes to Carl Smith have been posted on webpages for his local newspaper and on other websites - see World champion rower killed in crash (This is Nottingham, UK), LastingTribute.co.uk, and a thread on PistonHeads. Also, Police appeal for witnesses to crash involving Carl Smith, a former world champion rower (This is Nottingham, UK).
Press links - Jarman picks up silverware on St Neots awards night (Hunts Post, UK), Harrison paddles to success (This is Staffordshire, UK), Wallingford Rowing Club launches £300,000 appeal for new gym in time for 2012 London Olympics (Oxford Times, UK), The shot heard 'round the clubs (Vanity Fair on the suicide of Finn M W Caspersen last September, USA), New breakthrough in rowing boats (PRWeb, USA - about recreational shells), Let the debate begin (Southland Times, NZ), Ready to embrace spotlight once more (New Zealand Herald, NZ), York City RC rowing duo Rebecca Hurley and Iona Harrap wave goodbye after glorious year (York Press, UK), First day on the water (Daily Dispatch Online, South Africa), Ex rower claims women's time trial (The Courier, Australia), Halliday wins road cycling championship (Sydney Morning Herald, Australia), Rowing across the Atlantic - 40 days, 330 miles (Cambridge Network, UK).

Tuesday 5th January 2010 Sad news (UK) - "Monmouth RC are sad to report the death of former club chairman and regatta commentator Phil Mathew, 81. As an oarsman, he reached the final of the Wyfolds at Henley Royal Regatta with Worcester College, Oxford, in 1952, and became master-in-charge of rowing at Monmouth School, where he taught English. Last summer, he attended Marlow Regatta with the school's 1959 crew he coached to mark 50 years of winning the junior fours there."

The 2009 Woodvale Atlantic Rowing Race got underway yesterday, after multiple delays, which technically means it should be renamed.... Updates on the crews on the progress page of the website.

Saturday 2nd January 2010

Tragic news (UK) - I have just heard the dreadful news that multiple lightweight world champion Carl Smith was killed yesterday afternoon, after his car came off the Nottingham bypass and crashed into a tree. Carl won three bronze and one silver medal at the worlds, with his four golds coming in 1986 (LM2x), 1991 (LM4-), 1992 (LM4-), and 1994 (LM8+). I have no other details yet, but the information was from an authoritative source.
And more tragedy (UK) - Kingswear rowing and sailing club member Peter Smith died before Christmas.
From New Zealand, two pictures from Karapiro where the preparations for next November's worlds are starting to take effect.
From before Christmas, the FISA award winners have been decided. Male crew of the year - Mahe Drysdale (NZL M1x); Female crew of the year - Erin Cafaro and Susan Francia (USA W2-); Adaptive crew of the year - Tom Aggar (GBR ASM1x); Coach of the year - Tom Terhaar (USA); Distinuguished service to international rowing award - Don Rowlands (NZL). Full report here on the FISA website.
Also from FISA, notes on the recent changes in the WADS anti-doping rules and list of prohibited substances. The FISA anti-doping page remains by far the most useful and comprehensive resource for rowers.
Entries are open for the rescheduled Wallingford Head (January 17th, UK). Previous entries have not been carried over so please re-enter on OARA/BROE. The event timetable remains the same and further details are available on the event website. If a club's entry value is the same as it was in December then WRC is happy to use the same cheque for the rescheduled event.
A link to Xeno Muller's recent start-up, www.row2go.us, which offers paid-up members several indoor rowing workouts a week, with films of Xeno doing them on a Signature edition WaterRowerto demonstrate technique and include motivation. He also runs the tantalisingly named iCoach, which is not a handheld version of a training programme, but Xeno himself travelling to coach at squads' requests. Quite a lot of the website is bilingual in English and what I presume is Schweizerdeutsch.
December rowing news round-up, in reverse date order: Rower prepares for trans-Tasman cross (ABC News, Australia), Algae closes (sic) lake to swimmers (Canberra Times, Australia), Hannah Every-Hall battles back from illness to bid for Olympics (Courier-Mail, Australia), Future of the weir a major talking point (Corkman, Ireland), Media executive who loved village life (Henley Standard, UK), NZ rower collects his boat for Tasman bid (Voxy, NZ), Teenagers who believe it pays to begin early in business (Henley Standard, UK), Talkin Tarn hotel for sale - again (Cumberland News, UK), Two men arrested in theft of OSU crew team equipment (Oregon Live, USA), Queenslanders leading by inspiration (Sunshine Coast, Australia), Farooq presented top rowing coaching awards (Palo Alto Online, USA), Plans to modify Cork weir dropped (Irish Times, Ireland), Townships asked to help fund rec centre expansion (Community Press, Canada), Group harbours concerns (Brockville Recorder & Times, Canada), Rowing girls finally off! (Channel Online, TV clip, UK), Boston rowers brave the colds (Boston Standard, UK), George Bass Marathon begins this weekend (Narooma News, Australia), Original boats feature of regatta (Waikato Times, NZ), Two Rivers YMCA, QC Rowing Association announce partnership (WQAD, USA), Further delays for Jersey girls in Atlantic challenge (Jersey Evening Post, UK), Apprentice star Breffny sees the ugly side of fame but parties on (Herald, Ireland), Bodman's resolution to improve her ranking (Guernsey Press, UK, with a photograph I'm not certain the GB team management will be delighted has reached the press from a closed trial...), Q&A: St Thomas More's Maggie Fitzgerald (Pantagraph.com, USA), Stars turn out for Bay regatta (Hawke's Bay Today, NZ), Tulsa to bid for 2020 Olympics? (Tulsa Today, USA), Gong-ho! 'Mr Rowing' gets royal approval (Doncaster Star, UK), The future starts now (Welland Tribune, Canada), Rowing siblings hit salt water in first taste of surfboat action (Bay of Plenty Times, NZ), The painless way to get fit (Herald-Dispatch, USA), Endangered turtles to be moved to accommodate lake dredging (Globe & Mail, Canada), Sir Steve Redgrave says real test for sport will come after 2012 Olympics (Guardian, UK), Azerbaijani sportsmen achieve excellent results in 2009: president (Trend, Azerbaijan), Marathon rower's festive gift (This is South Wales, UK), Olympics would be just oarsome (Chronicle Live, UK), Ian (sic) Hunter gets chance to play with West Ham heroes (Wales Online, UK, with a nasty typo in the headline), Hereford rowing club's festive delight at two new boats (Hereford Times, UK), Bay rowing twins win spots at Yale (Bay of Plenty Times, NZ), Sidmouth Gig club starts to power forward (Sidmouth Herald, UK), Top ten sporting moments of the decade (More Than The Games, UK), Beech boys' epic voyage delayed by the weather (North-West Evening Mail, UK), Boy drowns in Perth lake (not a rower, probably, but at a rowing venue), New rules allow rowers to carry on (Canberra Times, Australia), Fourth place for rower Mather (Harwich & Manningtree Standard, UK), Rowers pull dog from lake (Tillsonburg News, USA), What was the biggest story in Canadian sports? (Silken Laumann, Globe & Mail, Canada), Building on boating success (Northern Courier, NZ), A super show by store staff (Burton Mail, UK), Making Drysdale work (Hawke's Bay Today, NZ), Mahe Drysdale awarded Lonsdale cup (Waikato Times, NZ), A row model: Englewood mother has competitive streak (Herald Tribune, USA), Searle takes the hard road to 2012 (BBC blog, Martin Gough, UK), Success for young rowers (Rugby Advertiser, UK), Woman rows alone across the Atlantic (Mother Nature Network, USA), Team trials disrupted by weather (South Devon Herald Express, UK), I rather like John Coates' no-holds-barred attitude (Christian Today, Australia), Best international crews pencilled in for regatta (Henley Standard, UK), Rowing spectacular is coming to Battersea (Epsom Guardian, UK), Doctor's hallmark was compassion (The Hamilton Spectator, Canada), River too contaminated for boathouse (South Coast Today, USA), Rowing record attempt runs through Christmas (Weekend Post, NZ), Halberg Award nominees announced (New Zealand Herald, NZ), Skibbereen head suggests new format may catch on (Irish Times, Ireland), Pressure goes on Kiwi rowing stars (Waikato Times, NZ), Paralympian Becca Chin targets London 2012 Olympics (North Wales Daily Post, UK), Viking ships to sail the Scottish seas (Deadline Press, UK), Mark Hunter aims to cement his own place in East End legend with home gold (The Times, UK), Capsized boaties ignore bad forecast (about recreational skiffs and kayaks, Otago Daily Times, NZ), UNC student dies from H1N1 (Chapel Hill News, USA), Rowing wheelchair opens Michigan Tech's trails (Chicago Tribune, USA - this other link has pictures), Jonathan Brown who won rowing scholarship to Shipley (sic) College, in Henley, returns to inspire students (Northern Echo, UK), Dad Vail staying (Philadelphia Inquirer, USA), Ideas not set in stone (Brockville Recorder, Canada), Centre a boon for sport, university (Otago Daily Times, NZ), Concerned about the dam - Brantford Expositor, USA), The business of saving the planet (Eastern Daily Press on Matthias Hammer, UK), Amputee takes up challenge (Marlborough Express, NZ), Blenheim rowers on target (Marlborough Express, NZ).

Friday 1st January 2010

Happy new year....
A reminder that (England and Wales) club water safety audits were due in yesterday, together with affiliation fees: get them sorted doublequick if you haven't already.
Burway Head (UK) has been rescheduled and will take place on Saturday 16th January. Entries are open on OARA, and have not been carried over automatically, so clubs who wish to go will have to re-enter.

Friday 18th December 2009

GB trials cancelled (too much snow/ice making trailing dangerous in Lincolnshire, UK). There are no plans to reschedule though a private meet-up is likely at Caversham with all who can easily attend.
News of yesterday's Oxford-Cambridge Boat Race trial eights races on the official website.

Friday 11th December 2009

This Sunday's Monmouth Christmas Head (UK) has received such a good entry that they are starting the first division half an hour early, at 11am, to fit everyone on. Although the river is currently high, there is still a strong chance that it will be down again in time to hold the event safely. Look for updates at this link, which is the event's Google Groups page.
Walton Small Boats Head cancelled (UK) due to strong stream conditions. Entry cheques will all be destroyed.
If you haven't already seen it, this notice on the Fours Head site (UK) details a partial refund to entered clubs which has been agreed.
The Henley Royal Regatta stewards' meeting took place last night. Two new Stewards were elected - Peter Cusack and Jamie Koven. And the date and time of close of entries has been changed, and will be 6pm on the Monday 16 days before the start of racing, this year Monday 14th June 2010. The rules on substitions have been slightly amended to take account of this. See the press release page for full details.
Details of a full-time community sports coach vacancy (2 year contract) at Tyne RC (UK). Full details and documents on the link, in PDF and Word format. Completed applications must be returned by 5pm on Tuesday 22nd December 2009, and questions on the post can be answered from Tuesday 15th December onwards.
Results from Rutherford Head (UK) division 1 and division 2 (both PDF format).
The Weybridge Winter Head (23rd January, UK) is now open for entries on OARA.
The Elite Athletes Supporters Club Facebook page (UK) is offering a prize draw for an iPhone for members who sign up for twice-weekly updates on how the GB Olympic sports are doing.
University College Dublin Ladies BC (Ireland) has a new website at www.ucdlbc.webs.com.

Thursday 10th December 2009

I gather that the main Atlantic Rowing Race 2009 website is at this address on its own dedicated website, which is good. The start was due to be on Sunday 6th December, but was initially delayed because the flares required for the competitors were refused entry to the Canary Islands by import authorities in Cadiz. Since then the weather has taken a turn for the worse and the plan is now to start the race on Tuesday 15th December 2009. Team lists and a tracker (once they get underway) are on the race website. Thanks several readers who helped with information.
This year's Bournemouth University BC calendar (UK) is a two-in-one: flick through it one way for pictures of the rowing girls, and the other for pix of the rowing guys. See this link for details and online orders.
Dr Michael Murphy of London, Ontario, has become Rowing Canada Aviron's new President (CAN).
Results of the North-East Indoor Rowing Championships (UK, XLSX format) are online. Also available in plainer format on the NERN results page.

Tuesday 8th December 2009

Appeal for help on 28th March 2010 - Volunteers are requested to come and help with the Henley Boat Races (UK) on Sunday 28th March 2010. The races are held each spring over a downstream course at Henley, but the present economic climate means that the event is currently without a sponsor, and cannot afford to pay for professional help on the day. If the event runs at a loss (as it did last year), the cost has to be borne by the athletes, who are already bearing a substantial charge to do their sport, since varsity rowing at Oxford and Cambridge is almost completely unfunded by the universities and colleges. Please see the race website if you are interested in helping, either on the day or beforehand. The athletes and organisers gratefully thank anyone who can help them run a successful event. Contact Robert Treharne Jones on info@henleyboatraces.com.

Monday 7th December 2009

Catching up since I've not had time for updates so far this week. Anyone who needs a giggle look at this extract taken from Hansard by AJ Potts.
The December 2009 FISA circular is out, including the forms for retirement this year, and the anti-doping survey, plus important reminders for national federations to update their training camp location information.

Thursday 3rd December 2009

The 2009 Woodvale Atlantic Rowing Race is about to start on 6th December, though irritatingly the very poor website makes it hard to find the list of entrants. 7 solos, 26 doubles, 4 fours.
The dates for the UK Surf Rowing League summer series have been fixed: 5th June, 19th June, 18th July, 11th Septmeber and 25th September. The open championships are on Saturday 24th July at Saunton Sands.
From FISA, The IOC honours Nilsen, Indoor rowing championships for mentally handicapped, Boost to rowing at University Games, and Scullers taste professional days.

Wednesday 2nd December 2009

Wallingford Head cancelled (UK) - WRC Head scheduled for Sunday has been cancelled due to rising river levels and fast stream conditions. The event has been rescheduled for 17th January 2010 and all clubs due to compete this weekend will be contacted in due course regarding the new event. Cheques have been shredded.
Burway Small Boats Head cancelled (UK), a message from the organisers - "Due to very fast stream, rising water and heavy rain, it is considered unsafe to hold the Burway SBH this Saturday. Taking into account the large and competitive entry received this year we are hoping to reschedule the event to a date to be confirmed."
King's College Cambridge have announced that there will be a memorial service for the late Revd Ian Thompson, on Saturday 13th February 2010. Further details will be announced nearer the time.

Tuesday 1st December 2009

For those who haven't seen the Rowing Voice since it went landscape format in 2008, here is a trailer PDF including tasters from the latest issue. Buying old volumes - the website currently allows buying of individual issues, but it may be tedious to do if you want to buy a whole year's worth. If anyone wishes to back-subscribe to older issues a whole year at a time, please email me with the dates you want to subscriber for (12 months please, but a year can start at any time). I will then sign you up at the rate of £20 per year, and arrange the subscription payment, within one business day. Please make sure you register as a user on the site (for which there is no charge) before you contact me. Thanks - RQ.
Results from Rutherford Head (UK) are now online.
GB adaptive talent search - GB Rowing's adaptive squad is looking for a fourth athlete plus spares for their LTA mixed four, which won the world championships this summer and is training for the 2012 Paralympics. Following the retirement of Vicky Hansford there is a slot in the crew - the LTA class involves low-level disabilities so some who are eligible may be rowing already in able-bodied groups and not know they qualify for the Paralympics. Below, a notice from the coaches:
DO YOU HAVE A FUSED ANKLE?
"If so, you could become part of Great Britain's World Championship winning Paralympic four. You do not need to consider yourself to be disabled to classify for this boat and may already be rowing at a high level in a club, university or school. You may have a fused ankle because you had an accident, or because you were born with a club foot. We are looking for men and women who have this or a similar minimal impairment and who are ambitious to help drive up the standard of this crew and compete at the world championships in New Zealand in 2010. If you fit these criteria please contact Tom Dyson or Mary McLachlan."
The rescheduled Glasgow Fours Head (UK) is now on Saturday 5th December. The drawrt lists are online (in PDF and HTML formats).
John Kingstone is seeking a copy of the book 'The Story of World Rowing' by Christopher Dodd, which is currently so out of print (in English at least) that even the author does not know where to find a copy. Anyone who can put John in the way of a copy please contact him directly.

Monday 30th November 2009

RowingVoice online rowing magazine vol 3 issue 9 now out. Robin Williams and Colin Smith on leaving rowing behind, Alex Henshilwood on how juniors can do better while training less, and Steve Schaffran interviews Great8 cox Ali Williams. The Rowing History Forum, two suggestions for improving UK rowing, and a cautionary tale from a learn-to-row course. Results, a good read extract from Water Under the Bridge, and racing from Boston to Barnes, plus news from across the rowing globe.
Results from the Scullers Head (UK).
Mahe Drysdale and Emma Twigg won their respective races in the Billy Webb Challenge (New Zealand), beating Tim Maeyens (BEL) and Sally Kehoe (AUS) respectively. Full details and coverage on the link, including videos.

Friday 27th November 2009

Tuesday 24th November 2009

Details of the January 2010 World Rowing Conference (FISA). Registration and payment must be complete by 31st December 2009.
Melbourne Argonauts are running an inaugural National Gay & Lesbian sculling camp in Australia from 15th-17th January 2010. They are particularly keen to have representation from every Australian state, and I'm pretty sure they will accept rowers from other countries too. They'd further like to help set up an Australian network of gay and lesbian rowers, so invite anyone interested in helping to get in touch. See website for more.
'Gentleman' Teddy Selwyn dies at 87 (Henley Standard, UK).
Entries for the Welsh Indoor Rowing Championships (UK) close this weekend.

Monday 23rd November 2009

Results from the Northwich Head (UK) are online, in Excel and PDF formats.
World Rowing announces 2009 award finalists - the public nominations have been trimmed down to three finalists in each category, the winners to be decided by a FISA committee. Several previous winners are shortlisted again.

Thursday 19th November 2009

Marlow Fours & Pairs 22nd November (UK) - A message from the organisers - "We will review the weather forecast and issue a notice regarding the likely effect on Saturday a.m. We will then publish our decision so that clubs can decide whether to travel to Dorney on the Marlow RC website. Assuming that the race goes ahead it will be the responsibility of clubs, coaches and parents of juniors to ensure they are wearing appropriate clothing for a wet/windy November morning. A crew will NOT be allowed to go afloat if the Control Commission umpires decide that hypothermia is a risk to a competitor."
A Row2k (USA) feature - an interview with rower and artist Ellen Kennelly and Ellen Kennelly Endurance Artwork, an online exhibition of her work.
Details of the 2010 Ratzeburg Summer Sculling Weeks (Germany) are online (English website) - the courses are not for competitive rowers, but for recreational scullers who want to improve their technique and enjoyment of rowing.
The draw for the Scullers Head (UK) is online.
Walton Small Boats Head (UK) is now open for entries via OARA. Details on the link.
A group in Germany has started a Bundesliga Rowing League, a series of 350m sprint races for eights, 6 regattas a year. It's formally approved by the German rowing federation. Interesting.
The poster for the North East Indoor Rowing Championships (UK, PDF format) is online.
Minutes for the Northern Region Rowing Council (UK) are online now.
Entries for Rutherford Head (UK) close on Saturday. Entries and payments online only please.
Entries for Wycliffe Small Boats Head (UK) are now closed due to high numbers of entries. Clubs can still change crew composition but not add more. After Thursday 26th November (the formal entry deadline) the 50% substitution rule will apply, but not until then. Details can be found on the new event website.
Grey continue their rowing domination in Heads regatta (The Herald, South Africa).

Tuesday 17th November 2009

Details of Monmouth Christmas Head (UK) are online.
The German rowing community Ruderszene is offering a ¤5 voucher for shopping at New Wave to all its members. See here for how to register.
Argentina moves ahead with adaptive rowing (FISA, WorldRowing). Also, Make your mark on the Youth Olympics, China stands out at Asian Championships and It's Drysdale again for Silver Skiff.

Monday 16th November 2009

There is an outside chance that ocean rowing is about to become very, very cool in the UK. Olly Hicks, the insanely adventurous guy who was the youngest successful ocean rower (at 23) and the first ever to row solo from the USA to England, has made a dramatic documentary about his attempt last year to row round the world. The attempt was made to cover the standard sailing route - round the entire Antarctic in the Southern Ocean - in ridiculously hazardous seas. He didn't manage it, having to call off the venture after a major technical failure, but then spent 50 days getting back to land, a feat in itself. During the voyage he became the first person to row the perilous Tasman Sea from Tasmania to New Zealand. Anyway, footage filmed by Olly on his antipodean adventure has been made into an action-packed film, Tenacity on the Tasman. Despite being an independent film, it is getting a Leicester Square premiere - the only other rowing flick to manage that was True Blue - and tickets including a post-film Q&A and entry to the afterparty are now on sale. (Hicks' mentors and sponsors include Sir Richard Branson, so who knows who might be at the event...?) Anyway, the premiere is this coming Thursday, 19th November, at 7:30pm at the Odeon, Leicester Square. See the film website for full details including how to buy tickets.
In a related vein, Chris Martin and Mick Dawson (UK) successfully completed their (first unsupported) row across the north Pacific, from Japan to San Francisco, on Friday. See the Golden Gate Endeavour website for details. Amazing.
Sad news (UK) - Margaret Crowden, wife of rowing stalwart James, died peacefully in her sleep aged 83 on 10th November.

Saturday 14th November 2009

Fours Head cancelled (UK). Details online.
Keep an eye on their Twitter page to see if the Fours Head (UK) is going to run. Decision to be made about an hour before start time.

Friday 13th November 2009

There is plenty of immediate news today, which I will put up under Friday, and also two in memoriam notices, which I will move down to Thursday, below. If you haven't checked in to this page for a few days, do read down.... (RQ).
Cancellation (UK) - Pangbourne Sculls has had to be cancelled due to the dismal weather forecast. More information on refunds will follow - the organisers hope to offer them in full. They apologise for any inconvenience but decided this was the best decision given that many clubs do not want to travel in the predicted high winds.
The Bann Head of the River (Northern Ireland) has been postponed due to the death of Victor Hamill (see below). Details will follow to competitors and local clubs.
The closing date for entries for the Marlow Fours & Pairs Head (22nd November, Dorney Lake, UK) is Saturday 14th November at 3pm. Depending on the number of entries received at this time OARA may be extended to remain open for longer, but only> if weather conditions prevent this weekend's events from taking place.
Members of Oxford Brookes University Boat Club (and the former Poly BC), and members of Taurus, please visit this PDF link for an invitation to a stellar boat-naming party on Sunday November 29th at the Brookes boathouse (UK).
Those visiting the Fours Head and Veteran Fours Head (UK) this weekend might like to see the following links from Chris George: Advice for crews in Tideway Heads, Advice for crews visiting on non-Head days and the Tideway code 2009. These are the previous TRRC advice pages, updated for 2009.
Molesey BC (UK) has announced that Ben Lewis has been appointed as the new Molesey head coach. See PDF printable press release for more details.
Entries for the Wycliffe Small Boats Head (UK) are open on OARA. Entries were 15% full one hour after opening, so clubs need to move fast if they do not wish to be disappointed. Details on the dedicated event website link above.
The Northern Rowing Council (UK) plans to run a club development conference on Sunday 17th January, venue Durham ARC. Requests for specific content to Rob Cree please.
The Northern Rowing Council AGM (UK) will be held on Tuesday 17th November at Chester le Street, time 7:30pm (light buffet from 7pm), including the annual election of officers. All posts other than the coaching commissioner, event coordinator, adaptive rowing rep, and two ordinary members, have signified their agreement to stand for re-election. Nominations for the five posts mentioned above should be made in writing and include signatures from nominee, proposer and seconder, and reach Chris Smith (8 Woodbine Avenue, Gosforth, Newcastle, NE3 4EU) by the end of Sunday 15th November.
Results of the Docklands Head (UK) are online (PDF format).

Thursday 12th November 2009

Sad news (Northern Ireland) - Bann RC lifelong member and hon. secretary Victor Hamill MBE died on 11th November, after suffering a heart attack while in a double with his brother Norman. The funeral will be held on Saturday 14th November at 1pm at Terrace Row Church, Coleraine.
Sad news (UK) - Cornish Pilot Gig Association President Ralph Bird died on Monday. See British Rowing's notice.
From NE Rowing (UK), details of the next Level 2 UKCC coaching course (January 2010) and the application form (both MS Word files). Only applications accompanied by payment constitute a firm booking. Any funding packages available to reduce costs will be applied only after the course has been completed and an assessment of coaches made. Cancellations can be made if you need to withdraw before the course, in which case cheques will be ripped up. The course will only be booked if there are enough firm applications by Monday 23rd November. Contact Rob Cree.
The Henley 2k Ergo Challenge (UK) is a new event for teams and individuals at Upper Thames on 5th December. Full details and an entry form on the dedicated website. Deadline for entries is Monday 30th November.
A plea for help and advice from a guy who wants to row the Irish Sea (UK/IRL) solo next summer, and needs expertise in how to plan for this length of row.
Chris Dodd's 1992 book "The Story of World Rowing" has now been translated into Japanese by Akihiro Sakokibara, a surgeon from Nagoya, and published by Tohoku University Press. The ISBN number is 978-4-86163-121-4.
Rowing Canada Aviron women's coach Carsten Hassing is moving to the Norwegian Rowing Federation later this month.
Confido Racing (UK) have developed a new type of carbon fibre shoulder that can apparently be fitted into any type of boat to replace a broken wooden shoulder. See the product page on their website for full details.
This year the Oxford and Cambridge Boat Race squads (UK) are doing crew blogs on their preparation for next year's race, including various bits of video footage.

Monday 9th November 2009

The 2009 SilverSkiff (Italy) was won by Mahe Drysdale (open men) and Emma Twigg (open women) at the weekend. Results in various orders downloadable as PDFs from the website.
Entry details and information for the Scottish Indoor Rowing Champs (Heriott-Watt University, Edinburgh, Sunday 31st January 2010), are online. The usual 2km events are offered, and also a 500m sprint in the open categories. A new online entry and payment system has been set up, which organisers would like to encourage competitors to use.
The Mark Lees Foundation (UK), a charity supporting high performance rowers who are not eligible for Lottery funding, has an A3 rowing calendar for 2010, featuring fantastic photos courtesy of ace rowing snapper Peter Spurrier. Price £10 + postage, available from the end of November. All the profit from the sales goes to the Foundation. Placing early orders will allow them to reprint if more are needed, and guarantees prompt delivery as soon as the calendar is available.
Results from the Henley Sculls (PDF format, UK), now online.
Results of the Wansbeck LDS (UK) online.
And results from the Tees LDS and Tyne United SBH (UK) also posted retroactively online now NERN is in full swing again. More historical results on the NERN results page.
Full-time rowing coach required for South Yorkshire & North Nottinghamshire (PDF details), based at Balby Carr Community Sports College and Doncaster Rowing Club. Applications close at noon on Monday 30th November, role starts January 2010 for one year. Further details on the link.
Sydney issues challenge to Melbourne in the tradition of Oxford and Cambridge (Rowing Australia). Thanks JM.
A reminder that the British Indoor Rowing Championships (UK) are on Sunday 22nd November at the Birmingham Arena, and online entries close at 5pm today. There will be a race machine sale afterwards - details on the website.
FISA's Athlete of the Month Is Julia Michalska (Poland).
The 2009 World Championships DVD (World Rowing) is now available to order, from RegattaSport in North America and Mexico, and New Wave in Europe, Africa, Asia and Australasia.
Coxultancy (UK) are doing another Fours Head coxing clinic: £10 per person, payable on the door, event from 7pm to 8:30pm on Friday 13th November 2009 at London Rowing Club, Putney. The LRC bar will be open from half an hour before the talk for snacks, drinks and hot drinks. Questions or confirmation of your attendance (not compulsory) to clinic@coxultancy.com.

Friday 6th November 2009

Wingfields results yesterday: Alan Campbell beat Mahe Drysdale and Graeme Coleman in the men's, and Sophie Hosking beat Jess Eddie in the women's.
Results men's race: Milepost 4-32 (AC), 4-40 (MD), 4-44 (GC); Hammersmith Bridge 7-58 (AC), 8-07 (MD), 8-20 (GC); Chiswick Steps 12-37 (AC), 12-46 (MD), 13-12 (GC); Barnes Bridge 16-49 (AC), 16-57 (MD), ntt (GC); Finish 20-27 (AC), 20-37 (MD), 21-45 (GC).
Results women's race: Milepost 4-59 (SH), 5-10 (JE); Hammersmith Bridge 8-48 (SH), 9-07 (JE); Chiswick Steps 14-06 (SH), 14-28 (JE); Barnes Bridge 19-03 (SH), 19-28 (JE); Finish 23-05 (SH), 23-34 (JE).
Full crew lists for the Fours Head (UK) are online.
The Glasgow RC Fours Head (Scotland, UK) has been postponed (at the moment indefinitely) due to the high level of rainfall forecast and the current conditions in the marshalling areas. It may turn out that conditions improve by Saturday but the club was keen to make the decision before everyone started moving trailers around. They offer their sincere thanks to everyone who had offered to race, umpire or help. GRC plan to apply for another date to run the race, possibly 21st November, 28th November or 5th December. All cheques received for Saturday's race will be destroyed, unless their return is requested. Contact the club via their website.
Rutherford Head (UK) is open for entries - online only please, including payments. More details here. Fanatic Sport & Leisure will be at the event with a stand.
Not entirely rowing, but... World in motion: five sportspeople who hated their sport (The Times, UK).

Thursday 5th November 2009

Sculling match-ups on the Thames today (UK): Jess Eddie v Sophie Hosking (2008 champion in the Women's Wingfields at 12:45, Alan Campbell (2006 champion) v Graeme Coleman (Diamonds semifinalist 2008) v Mahe Drysdale (2007 & 2008 champion) in the men's Wingfields at 13:45, both races run Putney to Mortlake. Draws given Surrey to Mortlake.
The poster and application form for the next UKCC Level 2 coaching course to be held at the River Tees Watersports Centre/A> (January 2010, UK). Receipt of a cheque constitutes a booking.
Northwich Autumn Head (November 14th, UK) is open for online entries. The fastest boat of the day will be awarded the Tim Hooper Trophy (holders Northwich/Leander). Entries close Sunday 8th November.
Details from the Canadian National Rowing Championships on Rowing Canada Aviron. Malcolm Howard won the M1x and is planning to aim for the single at the next Olympics.
The funeral of Dr Sarju Patel (see Monday's news) will be held at Mortlake Crematorium (London, UK) at 12noon on Saturday 7th November. Clearly all welcome.
The provisional start order for Pangbourne Sculls (UK) is now online.
Coach leaves for the UK (Rowing Australia).
Aberporth Rowing Club (Wales, UK) has recently reformed and relaunched its website.

Tuesday 3rd November 2009

Update on NZ world championships and tickets: it is likely that the tickets being offered on the site (see below) are for real and publicly available. Last week's sell-out was of a specific set of 1500 tickets reserved for rowers. Rob Bristow (NZL) has sent the following to help those who might be booking tickets. Here on Flat Water Fast Times is an artist's impression of the grandstand as it will be constructed, showing a roof over approx. 2/3 of the stand. The building to the lower left is the new Rowing New Zealand High Perforamnce centre. On the other side will be the finish tower and press grandstand. Parking will be about 5km away from the venue with a shuttle bus system between there and the course: all ticket prices include the cost of this shuttle. Once the eight-day grandstand tickets are sold out, the only tickets sold next year will be "general admission" ones, which are not likely to guarantee any seating.
The Wingfield Sculls (UK) is this coming Thursday, Putney to Mortlake. The women's race at 12: 45 sees Jess Eddie challenging defending champion Sophie Hosking, while 2006 champion Alan Campbell takes on 2007 and 2008 winner Mahe Drysdale at 13:45.
A useful video from kayaking site Playak, featuring Tim Brabants: Top whereabouts tips for elite international athletes. The other video with Brabants in is less useful, except to those new to the 'whereabouts' system.
Various recent press links - Jorgensen's silver lining (Guernsey Press, UK), Prepare to salute heroines (Henley Standard, UK), Berkley brothers triumph at Weybridge (Henley Standard, UK), Losing is good lesson, insists Triggs Hodge (More Than The Games, UK), Sir Matthew Pinsent: Men's four are as good as it gets (More Than The Games, UK), River rubbish cleared in new operation (Wales Online, UK), Barney finishes 55 places behind ex-Olympic champ (South Devon Herald Express, UK), Single-minded switch to the pursuit of excellence (Press and Journal, Scotland, UK), Whatever happened to heroes? Here's two (Press and Journal, Scotland, UK), Stetson crew coach set to meet with pope today (News Journal Online, USA), YP veterans to revive Wallaroo rowing (Yorke Peninsula Country Times, Australia), Austin Rowing Club could lose contract with city (Statesman, USA), 100-plus lakes attacked by plants (WNTH.com, USA), Community Rowing named 2009 USRowing club of the year (Row2k, USA), Flushing gig club celebrate grant (Falmouth Packet, UK), Rowing regatta means big bucks for Chattanooga (ABC News, USA), Rowing her boat (Ada Evening News, USA), Interview: Olympic rowing legend Sir Steve Redgrave (Wharf, UK), Rowers scoop 3 golds, 6 silvers and 4 bronzes (Business Mirror, Philippines), Property venture for blind explorer (Wexford People, Ireland), McGill rowers shine (Montreal Gazette, Canada), Parramatta River's claim to sporting greatness (Parramatta Advertiser, Australia), Elk Lake boathouse upgrade gets Federal funding (BC Local News, Canada), Mark overcomes surgery to raise funds (Bradford Telegraph & Argus, UK).
ES Rowing Services (UK) will be taking a trailer to the north east of England in the next 2-3 weeks. Clubs with boats they want repaired or transported by ES should contact the office on 01628 666255 or esrowingservices@yahoo.co.uk.
RowCo Christmas cards now available, also personalised Christmas cards.

Monday 2nd November 2009

Very sad news (UK) - Dr Sarju Patel, 28, formerly of Hampton School, Edinburgh Univ BC, King's College London and Alexandra BC, died on Friday night. He was involved in a pedestrian road traffic accident in Twickenham on the night of 30th-31st October and died of his injuries the next day. Details of the funeral will be published later - condolences can be sent to his family via captain@tidewayscullers.com. Sarju was an excellent rowing organiser and current secretary of Alexandra BC, the club for current and former members of Edinburgh University BC. He won gold at National Schools while a junior and also raced and won in Scotland.
WADA changes 2009-10 - WADA has made alterations to its official Prohibited List for the next sporting year. Most importantly, psuedoephedrine, found in many readily available cough/cold medicines, is now on the prohibited list, which means a TUE (Therapeutic Use Exemption) certificate will be needed before athletes can use them. The system for TUEs for asthma inhalers has also altered. See the WADA website for the latest news, the 2009 and 2010 lists, and full documentation. British Rowing has put up a page with useful information including about the changes, which come in on January 1st 2010. FISA's anti-doping page has yet to be updated but is a very useful collection of links and details.
Fluidesign UK has been set up to deal with importing of FluiDesign boats from Canada. There will be a new shipment of boats coming over soon, and there is a discount associated with orders placed in the container - singles, 2x/- and 4x/-. See the main website for products.
The Head of the Float poster (PDF) can be found on the Liverpool Victoria website (UK). Entries close at midnight on Saturday 28th November. Online payment preferred.
Results of the Upper Thames Fours & Pairs Head (UK) are online.
Results from Dee Autumn Head (UK).
Results from the Tyne LDS (UK).
FISA cuddles up to Russia (no not really, but the picture's a hoot) - Russian President endorses sport. Also on FISA, Learnings at youth coaches conference and Counting one year to Karapiro 2010.
The official 2010 world championships website released some eight-day grandstand tickets last week, which sold out very fast (mostly to locals, I hear). There will be another release of general tickets and hospitality packages in mid-2010, but the official ticket sales website is showing availability for the eight-day grandstand tickets still, which doesn't entirely make sense given the sell-out news. Any more information I get will be put up here. There is an option for 'ezyTicket' ie receiving them as a PDF which then obviates the need for postage. Note that for those trying to buy, it's worth looking at the venue page and clicking on 'venue map' to see the layout of the grandstand. It doesn't say, but I'm guessing that the upper layers are covered and the front not covered, which would account for the lower prices.
With a weirdly Hallowe'en style dress code, the Vancouver Winter Olympics torch relay began in Canada over the weekend. The CAN Olympic champion M8+ was involved on the first day, with some local junior girls, at Victoria Rowing Club. See here for day 1 photos. There are more photos from the media coverage on the front of the Rowing Canada Aviron website.

Thursday 29th October 2009

The River Tees Watersports Centre (UK) is engaging in a process this autumn to find a new operator to manage the club on behalf of the Tees River Users Trust. The procurement information for bidders (PDF) and tender document (MS Word) are on the RTWC website, which has quite a bit of other information about how things work. Bids must be in by 27th November 2009, with shortlisting, interviews and a decision in December.
Information and draw etc for the Canadian National Rowing Championships (London, Ontario, 3rd-4th November 2009). This year a CAN $20,000 prize purse has been announced for winning competitors.
A new (UK) idea for Christmas presents - the 2010 Rowing Training Diary (order by email/eBay UK).
The poster for Rutherford Head (UK).
Entries for Glasgow Fours Head (Scotland, UK) close at 5pm on Sunday 1st November. Crews from Paris and Stirling University are competing, and are keen to borrow boats on the day if anyone can help (contact via the organisers).
A note that while the webmaster for NERN (UK) is away, draws/results/information will only be available to those subscribed to the North-East Rowing mailing list. Nothing will go on the website and attachments will not be visible to those reading the group through Yahoo Groups.
Scottish Rowing (UK) has a new online entry system for those wishing to take part in their long-distance trials. Closing date is 5pm on Monday 9th November.

Wednesday 28th October 2009

Entries for the Veteran Fours Head (UK) close at 5pm GMT on 30th October, including non-veteran categories. Online entries only, and online payment is preferred. They are also looking for race day volunteers to help with organisation, email vetfourshead@googlemail.com if you can help.
FISA's report on the world coastal championships, held last weekend in Plymouth (UK).
And also from FISA, Zhang retires at National Games, and Coxswain Coates now on the IOC Executive board.
FISA has had a difficult decision to make recently over a positive drugs test. The outcome is that Sergey Shushin (RUS) has been banned for two years from April 2009 (PDF file on the World Rowing site). It's a complicated issue and one athletes should probably read about to be warned of the problems it's possible to encounter.
A website for the Rowing Repair Center (Tennessee, USA), which does what it says on the tin.

Monday 26th October 2009

Theft (UK) - A De Graf trailer, along with various riggers and four rowing seats, has been stolen from Holme Pierrepont (Nottingham, UK). Information and how to supply details if you know about it, on the Stolen Boats website.
The Fours Head (UK) is closed now, and the entries list by event is up (PDF format). Note that the start order will not be published until 1st November. Crews boating from a Hammersmith club please note the restrictions on the use of Furnivall Gardens.
Coming up on Saturday 31st October, Rowing History Forum - Mothers of Invention (UK). Main speakers: Tom Weil on the Mothers of Invention; Gail McGarva on building Cornish gigs, John Beresford on his father Jack and his grandfather Julius; Bill Miller on the crazy world of rowing patents, plus Rob van Mesdag on Venetians; Felix d'Haeselee on Belgians at Henley. £30 including coffee, buffet lunch, and tea. Registration - Joanna Gibson (tel +44 (0)1491 415605) or by post to her at the RRM, Henley-on-Thames (cheques payable to River & Rowing Museum). The forum is preceded by the History Forum Dinner, a separate event, on Friday 30th October, with Tom Weil the guest speaker on "Leander's Mersey beat". £39.50 per head, reservations and accommodation inquiries to Sheila Harrington (tel +44 (0) 1491 636760).
Results from the Tees LDS and SBH (UK) now out.
A website for Medway Towns RC (UK). A nice, simple, informative site.
Overall results for the Weybridge Silver Sculls (UK) are online, also in boat type and category order.
Last week UK Sport launched Tall & Talented, a search for new tall British athletes for the 2016 Olympics, just like Sporting Giants. The sports included are rowing and basketball again, perhaps with others. Individuals need to be 15-22 yrs old, men >190cm (6ft3) and women >180cm (5ft11), competing in any sport at a minimum of county or regional level, agile or fit etc, and keen to become serious sportsmen/women. Closing date is 16th November 2009, and evaluations of those who have applied online will then take place in January 2010. The case studies of former talent-spotted youngsters include ones for Gemma Akers, Vicky Thornley, Lucy Ryvar, Helen Glover, Ben Johnson, Ben Hicks, Samantha Fowler, and Bethan Walters, all through the Sporting Giants scheme.
Newly launched (UK), the British Athletes Affinity Club, a not-for-profit organisation which supports GB athletes. Sports lovers can help by joining the Elite Athletes' Social Club (free), the EA Supporters' Club (£12), or take out British Affinity Club membership (£18), each giving diffferent levels of benefit and freebies.

Friday 23rd October 2009

RowingVoice online rowing magazine vol 3 issue 8 now out. The first Voice of the autumn hits your computer with the Olympics reaching Rio and the Great8 winning the Head of the Charles (preview only, full report in the next issue). The excellent and long-awaited feature from Victoria Wood tells the inside story of hers and Sarah Winckless' headlong retirement into a marathon fundraising effort, while Ian Thompson and Paul Langguth are remembered in Enclosure in the Sky. News from Talkin Tarn to Falcon, EUSA to surf rowing, results from Bradford to the Yare Cup, the rediscovery of the lost Shanghai Rowing Club, and a Rant on coxes from Stan Collingwood. The Voice discount scheme is going strong: freebies and money off many rowing products for subscribers.
The next Rowing Voice issue will be out in November. Deadline for copy - letters, news, reports, pictures, classified ads (up to 30 words), photo ads (email us), features, and Rants - is 5pm on Friday 20th November.
Spam/scam warning (UK) - There is apparently an email roaming about purporting to come from Her Majesty's Revenue and Customs, and looking as if it does come from a government address, with a form asking you urgently for your daytime phone number so they can process a tax refund. It's a scam of some kind: the address is forged and the form has an auto-return to a completely different website, http://www.nexz1.biz/, so they're probably collecting numbers and email addresses for a cold-calling exercise. Delete and don't answer.

Friday 16th October 2009

The closing date for the Marlow Long Distance Sculls (31st October, UK) is noon on Saturday 24th October. The event is open on OARA and online payment is required.
Advance warning that the Marlow Fours & Pairs Head (22nd November, UK) is once again being held at Dorney Lake, because the lock by the usual stretch of water is closed, and work at Longridge restricts the available river space for boating. Details on the Marlow website - it will be on OARA within the next few days.

Thursday 15th October 2009

A reminder of the Head of the Charles official website (USA) ahead of this weekend's big regatta. And from Row2k, feature coverage including the "HOCR Rumor Mill" and, of course, a preview.
World Rowing news - Australia betters New Zealand in rowing clash (FISA).
Germany's rowing federation is advertising for a new Sports Director - information from FISA (PDF) and closing date 31st October 2009.
Mahe Drysdale is FISA's Athlete in focus for this month.

Tuesday 13th October 2009

Very sad news (UK) - Norman Howitt, mainstay of the Cambois rowing club, fell ill last week with what turned out to be kidney problems, and was taken to hospital on Sunday afternoon for dialysis, but died of a heart attack at 10:30 yesterday morning.
Boat nickage (UK): Poor Curlew have lost a shell, and have no leads on its whereabouts. It was a late 1980s stern-loaded Janousek 4+ called 'Dorothy', with standard Janousek chevrons in the Curlew colours of light blue and royal blue on the canvases. The boat ID was of the form CURxxx. It was last seen when it was maintained about a month ago, so the suspicion is that it was removed from the rack in mid to late September. It should be stored at the London Regatta Centre, but has now disappeared and nobody at the club or centre has the first clue what's happened. Anyone who can shed light on where it might have gone, please email the Curlew captain Paul Williams.
The Gloucester Long Distance Head (UK) has been extended, up to 7km this year from 6.3km last year. Race date Sunday 1st November, details from the GRC website.
Results for Reading Small Boats Head (UK).
Details of Glasgow's Fours Head (Scotland, UK, Saturday 7th November). The prize list has been expanded, including categories for mixed crews and veteran/status combinations. More on the link, including the PDF poster. The online entry system will be available for 10 days before entries close at 5pm on Sunday 1st November. There is a £3 discount for entrants who pay in full before race day.

Monday 12th October 2009

It is with regret that the organisers of Berwick Long Distance Sculls (UK) have decided to cancel the event, due to the very low number of entries received. They do not feel that they could justify running the event on behalf of the region at a considerable loss for the small number of crews entered.

Friday 9th October 2009

Dee Autumn Head (UK) is taking place in Chester on 31st October, downstream over two divisions, and organised by Grosvenor RC. Details on the link - competitors should note that the new NW region policy on buoyancy is in force for this event.
NW Region change on buoyancy policy (UK) - all boats training or racing in the NW Region of England now requires boats to fuifill the FISA or RowSafe buoyancy criteria, even if they were manufactured before 2007. 1x, 2-, 2+ and 2x are considered automatically buoyant due to their construction. 4x, 4-, 4+, 4x+, 8+ and 8x+ with sealable compartments under seats and in canvases will be expected to have proper seals or bungs in place: if the compartments are open, they will be expected to have suitable buoyancy additions (eg buoyancy bags or similar, non-absorbent foam blocks, etc) under each seat to bring the boat up to the right flotation standard. Contact the Dee organisers for full details if you are from outside the region but aiming to race there.
EU to prosecute over discharge of raw sewage into the Thames (The Times, UK). Don't pay attention to the silly woman's assertion that "the river is to be used by rowers during the Olympics". It may well be, but not as part _of_ the Olympics.... Thanks RP and TR

Thursday 8th October 2009

The Second Thames RC reunion lunch (UK) is happening on Sunday 22nd November at the club. This one is aimed at those who were active members in the 1980s and 1990s, lapsed members welcome.
Details of Tyne United small boats head (UK, PDF poster).
A reminder that if you listened to Regatta Radio (UK) during Henley Royal Regatta this year, your feedback would be welcome - fill in the online questionnaire.
The provisional draw (PDF) for the Clydesdale Scullers Head (UK) is online.
There is a petition in at No. 10 (UK) to get the government to implement stricter LGV safety standards, so that unsafe lorries would not endanger cyclists in London. See this link for details. The deadline for signing up is 1st December 2009 and there are already 1,474 signatures as of today. Note that the Tideway Sewage petition only has 1,447 signatures and closes on 31st January 2010.

Monday 5th October 2009

Scottish Rowing (UK) have decided to hold a competition to design a new logo for the organisation. The prize for the winner will be a free 2-hour coaching session for the winner and their club with a high performance coach. Entries should be sent to Jo Ramsay, SR administrator, by 14th October.
Results of the E.ON Hanse Cup (Germany) last weekend - Germany won again, with their full world-champs-winning eight. Canada's entire silver-medal eight from this year was 24 seconds behind them in second place, a mixed US squad crew third by another eighteen seconds, and an Under-23 GB crew was fourth almost a minute further back.
The draw for Wear LDS is online (UK, Excel format).
Sarah Outen, the first woman to row solo across the Indian Ocean, is doing a public talk on her exploits on Monday 19th October (UK). Venue: St Edward's School, Oxford. Time: 7:30pm. All proceeds go to the charity Arthritis Care. Tickets from North Wall and more information here on the Teddies' site.
Welsh Rowing (UK) are inviting applications for the posts of Team Manager and Assistant Team Manager for the Welsh squad (Team Cymru), current season. The links go to the full job descriptions, in Word format. Applications should include a letter detailing experience and saying why the candidate thinks they are suitable for the role, and should be made by 15th October 2009. A selection interview will be held in late October. Send applications to Andrew Williams.
RowingVoice copy deadline - Volume 3 issue 8 will come out in just over 2 weeks. The deadline for submissions is 5pm BST on Friday 16th October 2009. Classified adverts free up to 30 words. News short articles approx. 50-150 words. Rants on your pet hate/love in rowing, up to 350 words. Commercial adverts, feature articles, race reports, Picture of the Month and other ideas please contact the magazine. The website is at voice.rowingservice.com. An update to the magazine's reader discount scheme will be published at the same time.

Saturday 3rd October 2009

Cancellation (UK) - South Hylton Long Distance Sculls has been cancelled on safety grounds due to gale force winds. Partial refunds should be payable as per the poster.

Friday 2nd October 2009

Racing late update (UK) - South Hylton Long Distance Sculls, meant to be running tomorrow, faces forecast bad weather. The organisers will review the situation at 12:30pm and if they need to cancel, will notify everyone involved in the race. Otherwise, competitors should expect it to run.
Late update - The vote for the 2016 Olympic city is happening today. Earlier on Chicago (the one which would have had the rowing on a harbour lake right in the very centre of the Games) was rather unexpectedly eliminated by the knock-out voting, as was Tokyo in the next round. It is now down to Rio de Janeiro and Madrid. Both have strong chances, the latter because of the continuing influence of former IOC President Juan Antonio Samaranch. If Madrid does get the Games it will be the second time for a Spanish city inside 25 years. The vote has happened and the result is being announced in Copenhagen at 7pm local time = 5pm GMT. See live updates from the BBC amongst others, which also includes a live streaming video from the Copenhagen meeting. 17:50 BST - and it's Rio de Janeiro for 2016.
Tideway Head of the River news (UK). The next HORR race will start at 13:15 GMT on Saturday 27th March 2010 - time now confirmed. The 2011 race (currently scheduled for 19th March) may shift - tbc - but the two after that are confirmed date-wise, with provisional times: 11:00 on Saturday 17th March 2012, and 13:00 on Saturday 23rd March 2013.
Entries are open for Tees SBH (UK) on OARA. Information and an entry form for the Long Distance Sculling Series on the NERN website (MS Word format).
Results from last weekend's Chester LDS (UK) are online, division 1 and division 2, both in PDF format. The Victor Ludorum has changed, and is now York City, not Grosvenor as previously announced.
The PLA (Port of London Authority, UK) is holding a public meeting about the tidal Thames, at which senior managers can be quizzed about the work of the PLA, developments, and operations on the Tideway. This is one of several meetings, and is being held at London Rowing Club at 6:30pm on Thursday 8th October, with a view to covering upper-reach issues specifically. See the official notice here.

Thursday 1st October 2009

Very sad news (UK) - John Rose, a highly respected long-term member of Evesham Rowing Club, died in his sleep unexpectedly on 29th September 2009. More on the club website.
The Cambridge Rowing Lakes set-up is now running as Cambridge Sport Lakes (UI), with a similarly changed URL. Not sure how much progress has been made on the actual lake creation since the latest real update is from 2 years ago (barring various social events).
A link to the Damflask reservoir project (UK), creating a new eco-friendly replacement for either or both of Sheffield Hallam University and Sheffield University RC's boathouses. It was launched on Tuesday.

Wednesday 30th September 2009

Details of the Upper Thames Small Boats Head (Sun 1st November, UK, Word format). No, I've no idea why it isn't linked on the Upper Thames website yet, but I'm getting rather bored of replying to clubs saying "please put it up yourself and I will link it" and then having to wait days for the answer. FOR THE INFORMATION OF THOSE WHO DO NOT UNDERSTAND - the internet is SUPPOSED to be run with SINGLE COPIES OF FILES - after all, they can be accessed by anyone anywhere. There's a reason it's called the "World Wide Web". So don't send me your file unless you have a good reason (no website, inactive webmaster, urgent news) why you can't host the file yourself. MULTIPLE COPIES OF ONLINE FILES ARE ANNOYING, STUPID, AND POINTLESS, whatever most office workers seem to think. Not least because when you then want to change something, you have to ask everyone to change their copy. I am and always have been very happy to host files for those who can't do it themselves, or to do so temporarily to fill a gap until the website can be updated, that's not a problem. But otherwise you should do it yourselves. OK, rant over.. RQ.
The competitor instructions for the Hylton LDS (UK) are online in Word format.
This year's Cambridge Autumn Head (UK) will be run on October 17th. Full details available here. Results are also now available for the recent Small Boats Head, in various versions (all PDF).
Tyne Rowing Club (UK) has shifted its website to http://www.tynerowingclub.org/ and had a revamp. Nice work - looks good and is mostly well up to date.

Tuesday 29th September 2009

Very sad news - I hadn't scouted the links for this yesterday, but Paul "The Bear" Langguth (rower at IC, UTRC, LC) died tragically in a motorbike crash a week ago during the Henley area morning rush hour. See a report in the Henley Standard (UK) and its obituary of Paul.
Details of Tees Small Boats Head (Sat 24th October, UK) are starting to go up on the linked page. Entries will open early in October on OARA, but note that some of the information lower on the linked page is from last year's event.
A link to the official website for the Scottish Coastal Project (Scotland, UK), mentioned last week (below).
Photos from the Isis Sculls and the 2009 National Bangladeshi Boat Race (traditional Bangladeshi boats, at Falcon last week), both on BigBlade (UK).
Results from the Isis Sculls (UK) are online in PDF files, several versions.
Former rower strikes gold (Henley Standard, UK).
Those who saw the news about Ian Thompson may also have seen the large number of other press reports over the last few days, of which this article is one example (the Press and Journal, Scotland, UK).

Monday 28th September 2009

The ARA formally changes to British Rowing today, with GB Rowing remaining the international team. The website becomes www.britishrowing.org though the old name (and also www.britishrowing.org.uk) will bounce to the new address. Emails change as follows: those which were name.surname@ara-rowing.org will become name.surname@britishrowing.org, and the old name.surname@gbrowing.org.uk will become name.surname@gbrowingteam.org.uk. Emails will also redirect for a while.
This year's Great Race (NZ) went to the University of Waikato, who beat a crew from Oxford University by a length and a half. Sydney University beat University of Waikato in the women's race. Highlights videos from both races and the accompanying events on the coverage page of the site. The files are large, and should run with Windows Media Player or Quicktime.
Rowing regattas return to the Firth of Forth (The Times, UK) - about a revival of Nordic skiff rowing.
The Veteran Fours Head (UK) is open for entries. FISA A-H categories 4+/4-/4x open/women/mixed, Veteran Novice 4+/4x+ (open and women only), plus IM3 4+/4x, and J18 4-/4+, both in open and women's categories.
The date for the Northern Regional Rowing Council AGM (UK) has been changed to 17th November 2009 to avoid clashes with other club meetings.
Agecroft Head (Sat 17th October, UK) is open for entries on OARA. Unfortunately the club's usual website at http://www.agecroftrc.org.uk/ seems to have been hijacked at the moment.
Henley Sculls (7th November, UK) is open on OARA. Payment by cheque only. Entries will only be validated by receipt of a cheque before 12 noon on 31st October.
The draw for Hylton Long Distance Sculls (UK, Excel format) is online.

Sunday 27th September 2009

Very sad news (UK) - the Rev Ian Thompson, CUCBC treasurer, dean of chapel at King's College Cambridge and for many years central to the Cambridge college rowing community, died from heart failure last Thursday. Funeral arrangements have not yet been announced but it will be a small family event.

Wednesday 23rd September 2009

The date of next year's European Championships has been set as 10th September 2010 in Montemar-o-Velho, Portugal.
Results for the Great River Race (provisional, UK).

Tuesday 22nd September 2009

Lots of new notices on the RS board, including a vacancy for a lead coach at Molesey (UK).
The Iran coaching job applications vlose on 2nd November (FISA, PDF).
And the Singaporean Rowing Association is looking for a new coach too - closing date 30th September and PDF with details from FISA.
GB Rowing (UK) is looking for an administrator based at HQ in Hammersmith. Applications close on 30th September.
This year FISA has opened the World Rowing Awards nominations to the general public. The list of previous winners is online, and also the 2009 awards nomination form. The categories open are: Coach of the Year (must have coached an international crew during 2009); 2009 Male Rower/Crew of the Year (include information about their most recent FISA result); Female Rower/Crew of the Year (include most recent FISA result); Adaptive Rower/Crew of the Year (include most recent FISA result); Distinguished Service to Rowing Medal (include list of achievements for which they deserve the medal). I note that for some reason FISA's form says "Female Crew of the Year" rather than "Female Rower/Crew" but that must surely be a mistake. It is normal for FISA to recognise whole crews rather than just one rower from a multi-person crew. This is the first time that the adaptive crews have also been recognised. Entries close 12th October at midnight CET (GMT+2). If you want some help deciding who deserves what then the Rowing Voice has the full story of this year's World Rowing/FISA events, from the world cups to the many fine performances at the world championships.
And in the UK, nominations for the the Sunday Times Sportswomen of the Year Awards 2009 close at midday (BST) on Wednesday 23rd September. Nominate those women who have contributed to British sporting success in 10 categories by visiting this page and clicking on the link at the bottom. The shortlist for the actual Sportswoman of the Year will be drawn up separately by the Sunday Times judges and then opened for voting. Those who nominate in the other 10 categories will be eligible to win two tickets to the awards lunch on November 3rd.
On 28th September the ARA (UK) will change its name to British Rowing at all levels, and its website will shift to www.britishrowing.org. The address is already active and both that and www.british-rowing.org default to the current site and address.

Monday 21st September 2009

Entries information for Pangbourne Sculls (14th November, UK). Changes this year - only two full course divisions, and no short course division for J13s and below.
Entries for the Pairs Head (17th October, UK) are open on OARA. Entries close on 5th October or when full: they are restricted to 400 this year beause of the late start time of 3:45pm. Full details on the official websiteNorthwich RC (UK) has shifted its website to www.northwichrowing.co.uk.
Baz Moffat and Carla Ashford are running their Point2Fitness junior fitness camps at half-term again by popular demand (UK). Monday 26th October to Friday 30th October, time 9am-10:30am, at Thames Rowing Club on Putney Embankment. Cost £80 if full payment is received by Friday 26th September, £100 after that. Contact Baz for further details.
Weybridge Silver Sculls (24th October, UK) is now open for entries on OARA only. Closing date is 10pm on Saturday 17th October.

Sunday 20th September 2009

Full results of the European championships (FISA), plus a photo gallery from the same event. Greece topped the medal table with four small-boat golds (full rankings in this PDF).
Evesham (UK) are having a Lidl Big Weekend, with a junior head on Saturday 10th October and main head on Sunday 11th October. See details here.

Friday 11th September 2009

Details of the Northern Rowing Council sculling boat loans (UK, Northern region juniors only) are now up on the NERN list. Link is to the Yahoo version of the mailing list.
The BUCS report from EUSA (UK).

Thursday 10th September 2009

THere is also a head of rowing position going at Kingston Grammar School (UK), to start January or March 2010. The closing date is 9am on Monday 12th October.
Note that though not explicit, Nottingham's closing date (see below) is 19th September. The advert and application form (both Word docs) can be downloaded to speed applications.

Wednesday 9th September 2009

Job openings on the Rowing Service noticeboard - Emanuel School is looking for a new assistant coach, and Nottingham has a director of rowing vacancy (both UK).
Entries are open on OARA for Wallingford Long Distance Scull (UK). Closing date is when 550 entries (approximately 275 per division) have been received, or 6pm on Friday 25th September at the latest. Note that the head is usually oversubscribed fast. Over 100 entries were received in the last 24 hours....

Tuesday 8th September 2009

The UK Surf Rowers League website (UK) has been updated with recent results including the open championships.
FISA have put the entire GPS archive of the world championships online, so you can 'replay' races.
Also from FISA, Masters rowing live on the net from before last weekend.

Monday 7th September 2009

Tonight on the BBC (UK), a sewage investigation. Should be available on iPlayer for a week afterwards.
Cambridge '99's regatta (UK) has a disabled woman sculler in her 20s looking for a race, using an outrigger boat. Is there anyone interested in racing her? Contact regatta@nines.rowing.org.uk if so. The club has access to an adaptive boat which could be used if need be.

Thursday 3rd September 2009

The Bewdley trailer carrying boats to the World Masters in Vienna rolled on the M25 while on the way. The drivers are all OK< but the boats are unavailable... No doubt clubs will already have started making arrangements for loans from others out there, but any help given would be appreciated. There are about 40 races involved.
The World Masters 2009 website is here (Vienna, Austria) - this is the club website so click on the World Rowing icon for the event site. The draw (PDF) is up.
Take out a £20 annual subscription to the Rowing Voice and earn big discounts from rowing companies as well as a year's good rowing reading. The Voice discount scheme is now in operation - click here to see which companies are involved so far (PDF).
Mystic Worlds winner. At the end of the 2009 world championships it emerged that three players of Mystic Worlds - rowingmum, tuco and ahadcroft - had successfully picked 17 out of the 27 new champion crews in Poznan. A random draw was done out of the Grand Challenge Cup (actually a Hotel Polonez teacup) by Mr Christopher Dodd, who knows nothing of Mystic matters, from these three names. The winner was tuco, who turns out to be Christopher Gregory, proud father of new M4- world champion Alex. Mr Gregory wins a DVD of Paul Thompson's Rowing & Sculling DVD. a copy of Blood Over Water (one of the best rowing books ever), and a copy of this year's FISA World Championships DVD. Prizes sponsored by Rowperfect and the Rowing Voice.
The BUCS EUSA press release (UK). The EUSA regatta begins today in Kruszwica, Poland. BUCS crew updates via Twitter.
Spill of sewage into Thames kicks up a stink (Hazel Tyldesley, Sky News Online, UK).
Details of Monmouth Autumn Head (UK). Entries close at noon on Sunday 20th September.
A new website for Hull University BC (UK) at www.hubc.co.uk. Neat and tidy and with up-to-date reports.

Wednesday 2nd September 2009

Poster for the UK's North-East Long Distance Sculling Series (Word doc) including additional local rules.
Entries for Bradford Regatta (UK) close at 2pm on Sunday 6th September (UK). Preferred method is OARA though telephone entries will be accepted between 10am and 2pm on the 6th, or by email to regatta@bradfordrowing.co.uk.
Birdman Photography (UK) is looking for a couple of clubs to borrow the new free-mountable video camera, to generate footage for use on the website. See the Birdman site for the current demonstration. Email or phone him to book a free test run. First come, first served.

Wednesday 26th August 2009

Vesta RC (UK) has shifted its website to http://www.vestarowing.co.uk/ - all the usual material on there including for their two head-race events.
The Melbourne University BC book now has its own website (Australia).
LAST CHANCE TO ENTER MYSTIC WORLDS - The competition to predict the gold medallists at the world champs closes tonight at midnight GMT. Players who haven't yet picked all their crews, get choosing!

Tuesday 25th August 2009

Rowing Voice worlds updates begin - the online magazine that brings you reports from Poznan, news, gossip, and a handy results summary (example PDF page here). Log in via the Voice website for all the worlds issues (issue 7a and its supplements) for a single cost of £3.

Monday 24th August 2009

FISA worlds - live results and audio commentary via the FISA racetracker, with GPS data too showing relative positions of crews. Video coverage doesn't start until the semi-finals on Thursday, but they are putting up video interviews with athletes, some from before racing began.
Mystic Worlds - the competition to predict the golds and win a DVD and book bundle, has results updated daily from the reps onwards. It's much easier than it looks, because the site has charts showing how many times each crew has been picked, and how their popularity has changed through the regatta nad beforehand. So you can base your ideas on other people's suggestions.

Sunday 23rd August 2009

Rowing Voice issue 3:6 now out - the worlds preview edition, £3. Log in via the Voice website.

Friday 21st August 2009

Two days until the world championships begin: the official site is here in Polish and English - click through the sponsor splash-screens until you get to the main site.
Runcorn RC (UK) has an interesting coaching technique page, with video clips of the stroke filmed from different places in the boat, and advice. There is also a coaching objectives grid, a nice way to show how the club's progressing towards its aims.
A website I'm not sure I picked up before, for the West of England Amateur Rowing Association (UK).
A website for the iErg, a seat-pad for the erg with integrated pocket for MP3 players, iPods and the like, to make erging with music easier.
Iran is looking for a new juniors coach for six months to a year, deadline for applications 2nd November (PDF file).
Coaching positions at Clyde Amateur RC (Scotland, UK, Word file) - also on the Rowing Service noticeboard.
And LEH is advertising for another coach: see the Word file or the noticeboard link.
A website for the Atlantic Water Babes, who are taking part in the 2009 Woodvale Atlantic Rowing Race. Despite two of the rowers being from Jersey, they are using the boat built by neighbouring rivals Guernsey and used four years ago.

Thursday 20th August 2009

Winners of the Bremer Cup competition (see 20th July), who now have a free entry and local expenses-paid trip to the regatta, were London RC's men, and X-Press BC's women (both UK).
Cadence Rowing's new Vo4 watch is now available in the UK through Fanatic Sports.
Oarsome Potential, (UK) run by Emily Webb (recently on Dragons' Den), the inventor of new rowing handles and grips.
Cambridge Autumn Regatta (Sun Sept 13th, UK) is open for entries on OARA.

Wednesday 19th August 2009

London RC (UK) has a new senior coach position going.
And the Rowing Voice online magazine is looking for two new publications assistants in the UK, closing date Monday 31st August.
Crimewatch - Peterborough RC (UK) had an unusual problem at their summer regatta ten days ago: in the early hours of Sunday morning their extremely expensive weedboat was sunk during what started as a rowing escapade by party-goers swimming in the lake, but quickly turned into what amounts to an act of vandalism. There is a full statement on the Peterborough City RC website explaining the situation. Anyone with information about the incident or events leading up to it is asked to contact PCRC in strict confidence. Here's a thought - even if you know and feel sympathy for the 15-20 rowers who did this, because it sounds like they didn't intend such a huge amount of damage, it would be much better to persuade them to turn themselves in. The incident didn't happen in secrecy, there were witnesses, and it's likely all the perpetrators will be found out eventually. Better for them to own up now, show remorse and cooperate with the police, or the consequences are likely to be much worse when they are identified. If they weren't rowers, we'd all be shouting for them to be caught, wouldn't we?
Rivers with Griff Rhys Jones (BBC, UK) is still on the iPlayer for anyone in the UK or connected via a UK server, until Sunday 30th August. The programme's about the whole of the Lea, and at 40 minutes into the programme Griff spends some time at Lea RC and tries his hand at fine-shell rowing (badly) in the famous Lea bow-loader eight.
More video - Wolfson BC Oxford's recruitment video (UK) on YouTube, an epic put together from footage of the club training and racing.
This year's Northern Rowing Council AGM (UK) will be held at Chester le Street rowing club on Tuesday 10th November at 7:30pm.
Details of Durham Primary Regatta (Sat 26th September, UK).
The Tideway sewage petition (UK) now has more than 1,200 signatories. It would be great to get it up further, since there are more than 20,000 rowers in the UK. It has until the end of January 2010 but the more that sign early, the more ammunition we give the rowing supporters in Parliament to get something done about the sewage discharges.
The UK Surf Rowing League has footage from the latest round of racing on MyCornwall.TV (UK).
There are still a few tickets left for Talkin Tarn's 150th anniversary dinner (Saturday 26th September, Wetheral, UK). Any Talkin Tarn current or former members who wish to attend (there may be a few outside the reach of the NE Rowing mailing list this was originally published on) should email talkintarnarc@hotmail.co.uk with their name, address, contact phone number, and any special dietary requirements. Tickets are first-come, first-served, ideally before 28th August. Cost £40 per head (senior) and £37 (under-18). Kim Warwick, the club's secretary, is the contact.

Tuesday 18th August 2009

Melbourne University boat club (Australia) is celebrating its 150th anniversary on 3rd September this year. A book of the club's history, Well Rowed, University, has been written (PDF flyer) and is available by mail or telephone order, details on the link, or online from the MUBC website. They have also produced a range of MUBC 150th clothing, orders via the website.
Rowing Canada's news page has details of the biennial multisport Canada Games, with rowing results from the event website.
Canada also has a full-time national domestic development officer job to cover maternity leave, deadline 31st August.
On 27th September Thessaloniki rowing club (Greece) is hosting the 17th annual Alexander The Great Regatta, a 1000m seafront event (iink to the Word file of the poster). Closing date Wednesday 2nd September.
From FISA - Great8 reunite for American head race (that's the Head of the Charles, in case you couldn't guess). The Boston Globe (USA) calls the crew rowing's version of the Dirty Dozen (ha!) and the Head of the Charles committee has waived the one-event-only rule for all rowers taking part in the Poznan world championships so that the crew can also compete in the singles event the day before.
Last week a bunch of (mostly rugby-playing) guys trying to break the round-Britain rowing world record (UK) rescued a light airplane pilot when his aircraft flipped into a stormy Irish Sea. Details in their blog on the website, and a YouTube video of their interview on GMTV. The crew has been rowing to raise money for Orchid, a cancer charity, but have had to abandon the attempt after getting embroiled in media coverage following their rescue of the pilot.
Results from the Inverness Sprint (Scotland, UK, Excel format).
And results from Henley T&V a fortnight ago (UK).
Sudbury International Regatta (UK) has its results in schedule order and tree format, with a nice clickable system going between the main list and each event in tree layout. Clicking on individual crew names will go to a timetable-style list of races for that club.
Maidenhead Regatta's results in Word format (UK).
Mystic Worlds begins (repost from Friday) - correctly predict the most world champions in Poznan and win a DVD and book prize courtesy of Rowperfect and the Rowing Service. Free to enter. See http://mystic.rowingservice.com/ for full details. Easy log-in for Mystic Henloy players - if you've already played Mystic this year, you can log in with your existing username and password to have a go at Mystic Worlds. Entries are open now, and choices can be altered any number of times until midnight GMT on Wednesday 26th August, after the heats and reps. Crews are counted as "still in" as long as they are still able to race for the gold, ie able to get to the A-final. The competition is open to anyone anywhere in the world. Messageboard - the integral messageboard for Mystic can be used to discuss the worlds, but is also available to send good-luck messages to specific crews and athletes. This year a Twitter feed will be updated when players change their choices.

Monday 17th August 2009

FISA have confirmed the Youth Olympics qualified crews so far (PDF format, WorldRowing site).
A reminder that UL's beach party is up on 22nd August (UK), featuring, apparently, "20 tonnes of sand, cocktails, barbecue, jelly wrestling, a 30-foot swimming pool, a rave tunnel with dark cushioned corners for dark deeds, and a credit-crunch busting £20 with free bar". Tickets by post (send name and a cheque payable to UL Rowing Ltd to 83 Hartington Road, Chiswick, W4 3TU), or on the door (queues likely). The first 50 people to buy tickets will get the option to buy a beach party t-shirt for £2 (They will cost £5 on the night).

Friday 14th August 2009

Entries for the worlds closed on Monday, and yesterday FISA published the list of entries and updated timetable.
A cautionary tale (video from BBC News, UK) - here. This guy didn't have a kill cord, strongly advised for launch users because it would kill the engine the moment you fall out. I think he was very lucky indeed. Thanks to Charles Robertshaw who posted this to the NE Rowing newsgroup yesterday.
Thames RC (UK) is planning various reunion events in 2010, its 150th anniversary year. The first of these is a lunch on Sunday 20th September for all those active at Thames in the 1970s, 1960s, 1950s or earlier. Open to lapsed and ex-members of the club, as well as those still active there. Similar events for later members will follow later in the 2009/10 season and people are welcome to register interest in them now. See this webpage for the details or contact Ellie Garrett on dinners "at" thamesrc.co.uk.
There are a few places left on the north-east England (UK) level 2 coaching course running from 11th September. See the poster and booking form (both Word files) for more details.
The poster for Worcester Regatta (UK, 5th September) is online (PDF format). Not on the poster, but included, are Veteran Novice eights, coxed fours, doubles and singles. The regatta also hosts the 117th annual West of England Challenge Vase for Elite Coxed Fours. Each member of the winning crew will receive an NK Cadence T1 WristRate watch, plus their names engraved on the base of the silver trophy.

Wednesday 12th August 2009

Putney Town RC (UK) is running a men's beginners' course starting in September, with an open day preceding it on Sunday 6th September (1pm to 3pm). Details on the link.
Canada announced their world championships team - this year all fours, quads and eights apart from the two lightweight doubles.
The Scottish racing licence form has been updated (Word format, UK) - this version should be used from now on.
The OarRater stopwatch and ratewatch is now available to order, with "a specially developed algorithm to minimise errors due to uneven human input". $US25 plus postage.
The ARA (UK) is publicising information about Sport England's small grants programme to increase sport access (PDF file), and the email 'helpline' at funding@sportengland.org.
From the Environment Agency (UK), River Thames is set for 5.1 million pound upgrade together with a link to the information about works being done on the Thames this winter and lock improvment map (PDF).
From Sport England, a press release about their new partnership with BUCS (UK).
The ARA (UK) has three new jobs listed (closing dates variously 25th/31st August and 20th September). And they also have a Case award EPSRC studentship at Imperial College, working with the bioengineering department and the GB rowing team to research biodynamics of rowing. Closing date for that one 31st August, interviews on 21st September.
The 2009 autumn/winter Thames Region seminars (UK) have been fixed. Publishing here because I'm not sure where else they have yet been put online.
BUCS (UK) is running its annual club representatives development day (Sunday 13th September, UK, PDF file), this year sponsored by Price Waterhouse Coopers. Closing date for applications Friday 28th August.
From last weekend, all the details, results etc from Royal Canadian Henley (Canada).

Monday 10th August 2009

The most convenient place to get the FISA junior results summaries and rankings is the communications page (files in PDF format). The results are now in the main results database with S and R denoting the PDF start-list and results pages as we get them at the course, with athlete names etc, and PF denoting a photofinish picture. This much better format is now stanrdard for FISA events - though this link will give the current event, so once the senior worlds begin you'll have to go hunting for the junior results. 'view' shows each race's results in the plain database format.
The world juniors media guide had a good interview with French coaches Dominique Basset and Olivier Pons, which was interesting enough to warrant a bigger audience. I got permission to repubiish it on the Rowing Service (PDF format, English translation).
A summary of those who have qualified so far for the 2010 Youth Olympics after the junior worlds.
Rowing Voice online magazine volume 3 issue 5 now out. Why rowing might be facing a cash crisis, Jurgen Grobler accused of cheating in Spiked, swan trouble in Cambridge, an interview with Tim McLaren, the Lucerne world cup, and coach Terry O'Neill on the problems of selecting crew boats. Race Desk, Enclosure in the Sky, Rant, Letterbox, Good Read, a book review and the summer UK racing results. Visit the Rowing Voice website to download the latest issue, register as a new subscriber or read free issues from Volume 1. Just £20 per year, and including regular mini-issues (at least every 2 days) during the week of the world championships. Deadline for next issue - Thursday 13th August 2009.
James and David Livingston talking about Blood Over Water at the Windsor Festival (26th September, UK). Ignore the suggestion that they're coming back to rowing: that is apparently the figment of an overactive publicists' imagination though they say "we are tempted from time to time".
Details of Bradford Autumn Regatta (12th September, UK). OARA is already open for entries. See the explanatory notes for rules on doubling, safety etc.
An article on NLRoei about why Sjoerd Hamburger isn't going to the world championships (in Dutch).
FISA's Athlete in Focus this month is Slovenian sculler Iztok Cop (WorldRowing).
Rowing headlines - Fran Nichlls hoping to become Christine Ohuruogu of rowing (Telegraph London 2012, UK, think I've seen this before somewhere else), Local rower makes history at Henley (Orillia Packet, Canada), Golden weekend (Niagara Falls Review, Canada), South Niagara shines (Welland Tribune, Canada), Rowing simulator is just the tsart for Philadelphia University's proposed college (Philadelphia Business Journal, USA), Rower picks up where she left off (St Catharine's Standard, Canada), Underdog crew revels in gold (St Catharine's Standard, Canada), Rowers get moment in sun after storm (St Catharine's Standard, Canada), UCI cuts five sprts programs (New University, USA with an update), UCI rowing: fighting to stay afloat (ditto), D'Urso, Dilleen just miss out (Robert Treharne Jones, Irish Independent< Ireland), Dilleen and D'Urso pipped (Liam Gorman, Irish Times, Ireland), Rowing club plays host to WI party (Henley Standard, UK), Rain fails to stop play (Henley Standard, UK), Local crews dominate (Henley Standard, UK), GB success (Henley Standard, UK), Yorkshire motor group backs epic challenge (The Business Desk, UK), 2008 Olympic grounds still attracting big business (China Daily, China), Hamill to tell of family's pain (Waikato Times, NZ), Shanghai to restore historic Bund buildings before World Expo (Xinhua.net, China), Rowers from Yorkshire win sponsorship to tackle Atlantic (Yorkshire Post, UK), Ottawa rowers mine more gold at Henley (Ottawa Citizen, Canada), Rowers add to impressive medal tally in world junior championships (The Australian, Australia), Lucas, Wentzel help U.S. win world title at rowing finals (Marin Independent Journal, USA), STC to organise T500 sprint (Sunday Times, Sri Lanka), Losing my sight didn't stop me from reaching the North Pole (Daily Mail, UK), Sarah Outen - rowing into history (YachtPals, UK), US women's eight wins gold at 2009 world rowing junior championships (USRowing via Row2k, USA), Lessons from the Connecticut River (Commons News, USA), Junior girls take a title treble (Newmarket Journal, UK), Top rower turns to sculling (Waikato Times, NZ), Veteran Page takes Jack Pike Sculls (Isle of Wight County Press, UK), Biggest ever entry at city rowing club's two-day regatta (Peterborough Today, UK), A special sighting (Long Beach Press-Telegram, USA), Rejects putting the awesome back into foursome (AOC, Australia), Olympic obsession (Annie Vernon's BBC blog, UK), This means oar (Maine Outdoor Journal, USA), The thrill of the chase (New Zealand Herald, NZ).

Friday 7th August 2009

Rowing Voice Twittering from the junior worlds - twitter.com/rowingvoice.

Tuesday 4th August 2009

Sad news last week (UK) - Alps death-fall tragedy - former University of York rower Gary Nelmes. Article has the details.
The Rowers Against Thames Sewage (mentioned on July 31, below), now has its website at www.thamessewage.co.uk with current news on the states of the Thames and particularly any details of London sewage release.
Note about the Tyne At Home regatta (UK) - it had originally moved away from its normal place in the calendar to allow the 175th Tyne Anniversary Regatta to take place. It was going to take place during the August Bank Holiday weekend on a suitable tide, but there has been virtually no interest from potential competitors and so has been cancelled, with regret, by the organising committee. Instead the club will be holding their annual internal Captain's Regatta, which external rowers are welcome to join for scratch racing. Anyone interested should contact captain Chris Parsons via the website.
How I rowed in Trafalgar Square (Berrows Journal, UK).
Rowing on Dragon's Den (UK) - iPlayer link here for those in the UK or connecting to the Net via a UK VPN, about halfway through.
Photos from the Home International Regatta are on Gerard Hoy's Flickr page. Anyone who wants high-resolution versions can contact him through Flickr.

Monday 3rd August 2009

Sad news (UK) - sorry this should have gone up last week, but I mislaid the email. Gerald Twaite, one of the honorary life members of Weybridge RC (UK), died whilst on holiday in Gibraltar on 23rd July. He was secretary of the club in the early 1960s, and coached at both Weybridge and Stratford-upon-Avon. Funeral arrangements will be shown on the Weybridge website when available.
Results of the Coupe de la Jeunesse (Vichy, France) are out from the weekend (PDF files) and also from the overall Coupe site.
Details are already online for the Rowers Revenge Triathlon (UK), the usual row-bike-run extravaganza. Enter online from a button on the site. Usually fills up quickly.
Rowing results from the Maccabiah Games held in Tel Aviv (ISR) last month can be found on this page, the product of a search. Looks like they had separate silver/gold and bronze/4th races.
Scottish Rowing (UK) has published the latest guidance on boat transport in the UK, the result of consultation between the ARA's lawyers and the Association of Chief Police Officers. Copies hav ebeen issued to all UK police forces, but those trailing or boat-topping should also read it and ideally carry a copy when transport rowing boats.
Pictures from Cambridge Town Bumps on Howard Guests's Image File (UK).
James Cracknell and Rebecca Romero are spending the next couple of days cycling non-stop on a tandem from Land's End to John O'Groats in an attempt to beat the tandem record (just over 2 days, for 800+ miles).
Announcements on the WEARA website for various southwestern summer regattas (UK).
Chester-le-Street ARC website (UK) has had a redesign. Nice use of Google Maps.
And Egham Regatta (UK) has also had a website redesign, nice and clean and with laudable plans to put older results online soon.
Newly set up, Hull Rowing Club, a community club with city support started after the loss of the Hull University club.
Entries for the World Coastal Championships can be made by clubs: details here explain that they must have the backing of the relevant national federation. The deadline for entries (via the FISA website) is 5th October 2009. UK entries must reach the ARA (or by then, British Rowing), before Tuesday 23rd September so they can be checked and authorised before sending to FISA.
Dart Totnes' website (UK) has some neat features and has the advantage of being kept well up to date. Like several clubs they use EasyTide from the British Admiralty to predict tide times and more importantly heights: though only a week's worth free, it's good data when an event is coming up and has information from all over the world.
Meanwhile Milton Keynes RC (UK) is showing off with not only a website, but separately a photosite, a YouTube site, a blog and a Twitter page too.
Rowing coach moves to politics, Armin van Buuren at rowing champs opening (both WorldRowing, FISA).
Going back to the national veteran championships in June (UK), photos from Lawrence M Feaviour Photography.